Meg Maley, a 25-year-old server from NYC, says everyone in the Big Brother 17 house is going to like her. She considers herself an adorable blonde and perfect for the guys, while the gay guys love her sass and the ladies love her for strict adherence to the girls code. Hmm, could this be the start of another all-girls alliance?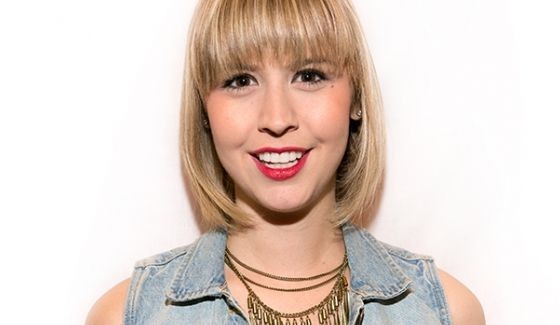 Heading in to the Big Brother house Meg is worried about boredom as the biggest threat to her sanity. "Living in NYC, I constantly have things to do, people to see and places to go. Three months in the same environment frightens me," says Meg.
It does look like we've got a competitor on our hands here though at least when it comes to the physical comps. Meg Maley joined the hockey and baseball teams in high school to fulfill her boy craze and the need to win.
Meg considers herself "outgoing, fun, and compassionate" and most enjoys spin class and hanging out at the beach. Looks like she'll find herself right at home with this season's house theme!
Meg Maley, 25
Hometown: Collingswood, N.J.
Current City: New York, N.Y.
Occupation: Server
Interview with Meg:

Meg earned my "most improved" going from my bio-only impression to her interview as she proved to be a lot of fun with plenty of potential. Very high energy and ready to share it around the house I'm thinking Meg could be an entertaining trouble maker for us to enjoy from home.
Funny thing is Meg says she's "chill and drama free" but somehow I'm thinking her take on drama free might be different from the rest of the house especially when the game starts cranking along.
Meg knows to leave showmances well enough alone for the trouble it could make for her game, plus her grandmother is going to be watching which is a very good reason on its own. Look for her to try and follow a Dan playbook this season which she might need to get in line to read because I got a lot of "play like Dan" responses this year.