Mark is a 26-year-old personal trainer from Grand Island, N.Y. and he plans to read and relate to people to earn the Big Brother 19 grand prize. And since he quotes and names Brendon as his favorite past houseguest, he might also be looking for love inside the house.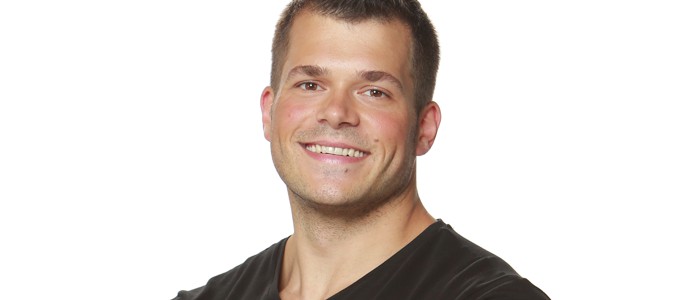 Mark Jansen
Age: 26
Hometown: Grand Island, N.Y.
Current city: Grand Island, N.Y.
Occupation: Personal trainer
Gallery: Click thumbnails to see full-size view >>

From his bio, Mark probably won't be the most entertaining player this season on Big Brother, but we can probably expect him to do well in competitions. As for his chances at the next big BB showmance, we'll have to see.
Three adjectives that describe you: Fun, strong and thoughtful
Favorite Activities: Lifting weights, hiking, watching movies and relaxing on a beach.
What do you think will be the most difficult part about living inside the Big Brother house: Seeing the same people every day but I've been through a similar experience studying abroad.
Which past Big Brother cast member did you like most: Brendon. He basically said "it's me and my girl vs. the house, let's go."
Do you have a strategy for winning the game: Yeah, try to read people and relate with everybody, be real, don't get caught up in stories, and earn people's trust and keep it.
My life's motto is: Fear none, regret less.
What would you take into the house and why:
A pair of Jordan's because I'm a sneaker head
Protein. You can never have too much protein
Ipod because I love my music
Fun facts about yourself:
Studied abroad
Bodybuilder
Love chess and I'm real good
Went to an NFL regional combine
D1 football player


Try 1 Week Free! Only $5.99 per month thereafter. Sign-up now.