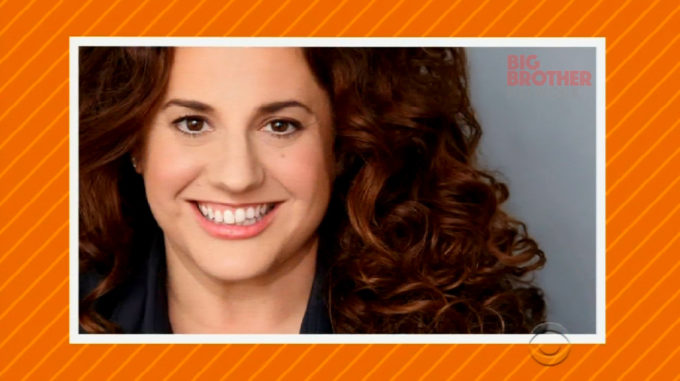 Marissa Jaret Winokur
Age: 44
Known for: Broadway Actress
Twitter: @MarissaJWinokur
Hometown: Bedford, NY
Lives In: Toluca Lake, CA
twitter-video" data-lang="en">

Tony Award winner Marissa Jaret Winokur's time in the theater has introduced her to all sorts of characters. Will #BBCeleb winner be her next starring role, or will another Houseguest steal the show? pic.twitter.com/IHANMtMHqI

— Big Brother (@CBSBigBrother) January 30, 2018
Three adjectives that describe you: Loud, loyal, and feisty.
Favorite activities: Working, snuggling with my dog, and eating popcorn.
What do you think will be the most difficult part of living inside the Big Brother house?
Being away from my son and my dog. Oh yeah, and my husband…
What moment in your career do you think prepared you to live in the Big Brother house?
Being in the theater, you have to work closely with a lot of big personalities. I survived Harvey Fierstein in Hairspray.
Which past Big Brother cast member did you like most?
I have so many for different reasons! Rachel, Jordan, and Jessica are my trifecta.
Do you have a strategy for winning the game?
I'm going to play a social game. I'm going to try not to annoy Houseguests and talk too much. I'm also going to try to team up with some athletic house guests who can win physical challenges.
My life's motto is…
Life's too short, put cream cheese on it.
What would you take into the house and why?
– My 9-year-old son, because he knows how to play the game better than anyone. Although he would probably vote me out!
– More hair than will fit in my suitcase.
– Don Lemon, to keep up with my nightly ritual.
Fun facts about yourself:
– I like being sneaky.
– I can guess the calorie count in anything.
– I'm obsessed with the podcast My Favorite Murder.
– I love nature and being outdoors.
– I'm a BB superfan!
Source: CBS.com