Kryssie Ridolfi calls herself a sassy loudmouth who plans to charm her way to the Big Brother Over the Top crown.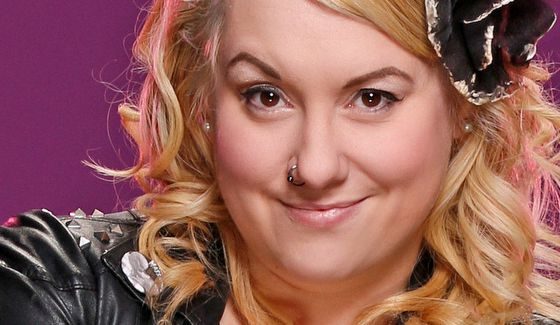 The 31-year-old waitress from Chicago also appears to be in a rock band called Evil Engine. But she doesn't mention music as a part of her strategy. "I'm hilarious and manipulative, just the right blend of both," she says. "I plan to use both of those traits seamlessly to gain trust and scoot circumstances around to my favor every week." Sounds like a plan!
According to Kryssie's BBOTT interview, we can probably expect her to belch loudly and robustly (can't wait…) and spout of horror movie and The Simpsons trivia. Her Big Brother knowledge appears to be limited to Big Brother 11 as she lists Casey as her favorite player and Jessie as her least-favrorite player.
Kryssie Ridolfi
Age: 31
Hometown: Chicago, IL
Current city: Schaumburg, IL
Occupation: Waitress