A stay-at-home-dad from Boston, Kevin Schlehuber is the oldest houseguests this season of Big Brother. The 55-year-old seems to be a bit of a brief and to-the-point person as his only strategy is to be himself. Either he's holding something back or he knows better than to formulate a whole plan before knowing who you're playing the game with and what the twists might be.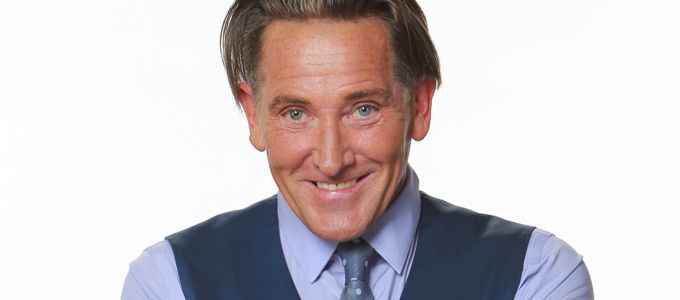 Kevin Schlehuber
Age: 55
Hometown: Boston, Mass.
Current City: Boston, Mass.
Occupation: Stay at home dad
Gallery: Click thumbnails to see full-size view >>

Kevin didn't give us a lot to go on with his biography so hopefully he pulls out the humor and charisma he mentions possessing. He actually might end up being too nice for the game, but he could surprise us. There's a lot riding on the role of "older HG" and when you get such a small number of them, well then you hope they do better than, say last year. Fingers crossed for Glenn, I mean Kevin.
Three adjectives that describe you: Caring, humorous and charismatic
Favorite Activities: Hanging out with my family, watching movies, going to the beach, exercising and playing pool or darts with the kids.
What do you think will be the most difficult part about living inside the Big Brother house: Being away from my family for so long, but again, I'll deal with it knowing they are rooting for me to win.
Which past Big Brother cast member did you like most: I did meet Derrick once and he seemed like a nice guy!
Do you have a strategy for winning the game: Being myself, I think that will work every time!!
My life's motto is: Live and let live! Don't be judgmental of people, especially if you don't want them to judge you. We all deserve to live the kind of life we want, regardless of how we live it!
What would you take into the house and why:
My journal to record the daily goings-on for my memories.
My rosary beads. I enjoy saying the Rosary now and again, and praying too.
Pictures of my family so I can constantly remind myself why I'm doing this and who for.
Fun facts about yourself:
I was Mr. Massachusetts 1986
I have a birthmark in my eye
I was on the Geraldo Show and won a Hunk contest
I was the dunk champion for the city of Boston 1981
I come from a family of 7 children and I have 7 children!


Try 1 Week Free! Only $5.99 per month thereafter. Sign-up now.