Josh Martinez, 23, is an ambitious and courageous guy who plans to lie, cheat and manipulate his way to the final two alongside that one trusted ally he finds along the way. The hair care sales rep heads into the Big Brother house from Miami, Florida, and says he's an adrenaline junkie whose motto is "play hard, work hard and live your life the way you want."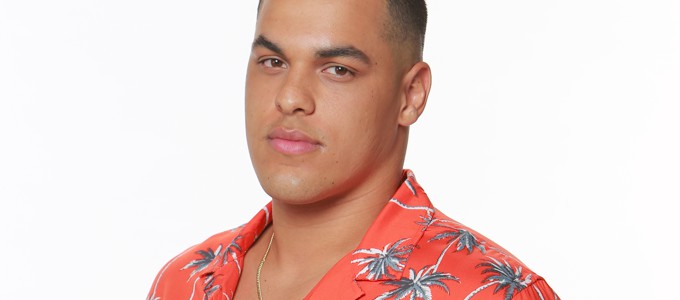 Josh Martinez
Age: 23
Hometown: Miami, Fla.
Current City: Homestead, Fla.
Occupation: Hair Care Sales
Gallery: Click thumbnails to see full-size view >>

If Josh pulls off his plans to lie and manipulate, he'll likely be fun to watch. It's always fun to see how people who name Evel Dick as their favorite past player end up playing the game because no one has yet to play quite like him.
Three adjectives that describe you: Ambitious, courageous and passionate
Favorite Activities: I enjoy playing sports, going to the gym, reading, hiking, traveling, meeting new people, being an adrenaline junkie and having new experiences.
What do you think will be the most difficult part about living inside the Big Brother house: The hardest part of living in the house will be being away from my family and not hearing from them. We are so close and my siblings are my best friends so it will be really hard not having contact with them. However, they know that I'm living a dream and playing for them.
Which past Big Brother cast member did you like most: Evel Dick hands down is my favorite houseguest. He always spoke his mind, he was an as*hole to who he needed to be, didn't care what others thought of him and even though he didn't have a good relationship with his daughter, he always defended her, which is kind of the dynamic with my family. Overall he was himself, spoke his mind and did not give a sh*t about being on anyone's good side. I see a lot of his game play in the way I will play.
Do you have a strategy for winning the game: I have a huge strategy to playing the game and it's simple: lie, cheat and manipulate. Lie and deceive all these meatballs (losers) into doing what I want as I win comps and make them think we're best friends. Also, find that one houseguest I can completely trust and make it all the way to final two.
My life's motto is: Play hard, work hard, and live your life the way you want. Always work for what you want but enjoy your life and live life to the fullest and never care about anyone's opinion as long as you're living your life.
What would you take into the house and why:
My cell phone because I could stay connected with the world
My mom because she could cook and clean for me lol
My brother or sister because we would raise hell together lol
Fun facts about yourself:
Crazy
Adventurous
Down for new experiences
I am an adrenaline junkie


Try 1 Week Free! Only $5.99 per month thereafter. Sign-up now.