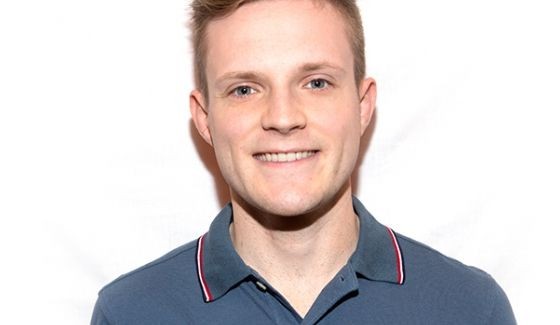 John McGuire, aka Johnny Mac or the "rockstar dentist" will be among the 14 new houseguests on Big Brother 17. He says he's unlike any other dentist as he's loud, obnoxious and never runs out of energy.
The self-proclaimed Big Brother superfan says he's going to go into the game looking for a showmance, but the ultimate goal is to win BB17 so he can save his parents' lake house and pay off his student loans.
So what kind of activities does a rockstar dentist like? Playing guitars and getting drunk and beating his friends at video games of course. Something tells me we're in for something special with Johnny Mac. If you need more proof, then look at how he describes himself: "Ninja-esque, klutz and eccentric."
Here's to hoping John isn't too annoying, because he sure sounds like a fun person to root for, yes?
John McGuire, 27
Hometown: Scranton, Pa.
Current City: Jefferson Township, Pa.
Occupation: Dentist
Interview with John:

If Bobcat Goldthwait had a kid with Bobcat Goldthwait then it'd be John McGuire. Super friendly. Super positive. SUPER EXCITED. This dentist can't wait to get his hands on this game and shake it around like a rag doll.
John also can't wait to tell everyone he's a dentist because people love teeth and they love talking about teeth. How does John know this? All his friends in dental school were this way and that small sampling confirms his theory that it extrapolates out to the general population.
Luckily I managed to avoid talking about teeth and focused on the game with John. He knows his amp'd up personality may be a stumbling block for some of the other Houseguests so he's going to try and tone it down especially in the first week. I hope he does too because I liked John but worry he could stand out too much and accidentally make himself an early target.
John is also quite impressively a great musician. Check it out: