It's been awhile, but Big Brother 19 is delivering us a VIP Concierge with Jessica Graf, a 26 year old living in Los Angeles, who looks up to Janelle. Tall order to fill here!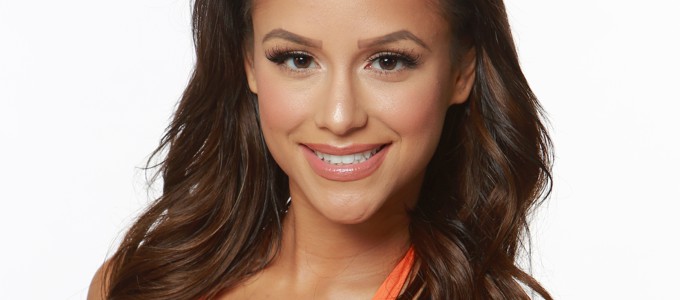 Jessica Graf
Age: 26
Hometown: Cranston, RI
Current city: Los Angeles, CA
Occupation: VIP Concierge
Gallery: Click thumbnails to see full-size view >>

"Loud." Let's skip the other two adjectives, honest and loyal, and go straight for the meaty parts. I like loud when it comes to my Big Brother Houseguests. Jessica sounds like a good match on several levels. She's nocturnal, enjoys long meals (BB tends to be a summer long meal for some), and wants to form a power couple. Showmance fodder, anyone?
Three adjectives that describe you:  Honest, loud and loyal
Favorite Activities: Going out to eat long meals with great people.
What do you think will be the most difficult part about living inside the Big Brother house: Giving up a summer of traveling to share a toilet with 18 other people.
Which past Big Brother cast member did you like most:  Janelle. We have very similar personalities. I see a lot of her game play in me.
Do you have a strategy for winning the game: I'm going to find the best male competitor in the game and the two of us are going to clean house!
My life's motto is: Do it with passion or not at all.
What would you take into the house and why:  
My dog. He's a great roommate.
Instagram. How do I go three months without spying on people?!
A makeup artist for live shows. Girls love that stuff!
Fun facts about yourself: 
I have lived in eight states
I love doing yoga
I'm very nocturnal
Making people laugh makes me happy
My boobs are real


Try 1 Week Free! Only $5.99 per month thereafter. Sign-up now.