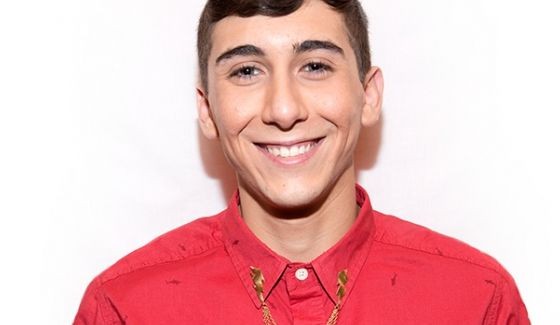 Jason Roy is another Big Brother superfan who will be living out the dream in the Big Brother 17 house. The 25-year-old supermarket cashier from Swansea, Mass., might be small and skinny, but he does not shy away from conflict and confrontation.
The "vibrant, motor mouthed and hungry" BB17 houseguest plans to form an alliance with the ladies of the house and target the strong male contestants. So the all-girl alliance never takes off will the all-girl-one-gay alliance work? There's potential.
Jason says he's watched many seasons of Big Brother Live Feeds, so he understands the game, including the challenges he will face. "It will probably be most difficult biting my tongue," Roy says. "In life, I will check people without fear of repercussion but in that house I could be chewing my lips off my face some days."
This should be good.
Jason Roy, 25
Hometown: Fall River, Mass.
Current City: Swansea, Mass.
Occupation: Supermarket Cashier
Interview with Jason:

Jason Roy was a lot of fun in his interview and I think there's some good potential here. A good sense of humor and plenty of energy without going over the top should be an entertaining combination here.
He's hesitant to embrace the "gay guy who teams with the girls" but also recognizes that there's an obvious advantage in doing just that. Calling this power the "gay glue" we might anticipate Jason working to end up with all the tough guys gone as he surrounds himself with the ladies just to watch them pick each other off.
I won't be surprise to find Jason on the back half of the season here but he'll have to avoid the errors of past "gay glue" Houseguests if he wants to win it all.