This guy is a total clown. No really. Jason Dent joins Big Brother 19 as a Rodeo Clown from Humestown, IA and this might be the thinest profile of the entire cast. Ironically, the man who tells us so little about himself says his special feature is his great story telling.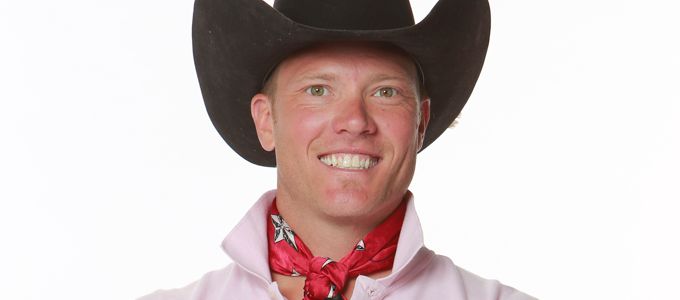 Jason Dent
Age: 37
Hometown: Humestown, IA
Current city: Humestown, IA
Occupation: Rodeo Clown
Gallery: Click thumbnails to see full-size view >>

Maybe Jason went the paranoid route and feared the other HGs might see his bio, but there's seriously almost nothing here. Hardest part about the game? "Using the bathroom." What's his strategy to winning Big Brother? "Yes." Okay, then. Don't worry, Jason, if you can survive the raging broncos then you can handle the toilet there too.
Three adjectives that describe you:  Charismatic, ambitious and athletic
Favorite Activities: Rodeo
What do you think will be the most difficult part about living inside the Big Brother house: Using the bathroom.
Which past Big Brother cast member did you like most: James because I feel like he plays dumb but he made it really far.
Do you have a strategy for winning the game: Yes
My life's motto is: You only live once.
What would you take into the house and why:
Ole, my bull. He's my best friend
Radio
Trampoline
Fun facts about yourself: 
I am a story teller extraordinaire. My stories are true, very handy, very creative and infectious.


Try 1 Week Free! Only $5.99 per month thereafter. Sign-up now.