Hayden Voss, one of the Big Brother 16 Houseguests and half of the popular Haycole, caught up with the excellent Philip Alan for a photo session and the results were just as you'd expect from both parties.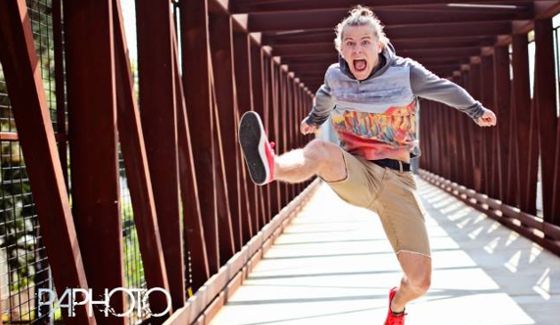 Looks like Hayden and Philip Alan Photography toured the area to find a few settings as quirky as the long-haired, non-surfing surfer-looking guy we met over the summer. We gathered up a few of the fun photos here, but there are a lot more on Philip Alan's Facebook page and Twitter account.
Update: More photos added from PAP's Twitter account shares.
click images to see full-size views
If you're new to Philip Alan Photography then it's definitely worth a scroll back through his picture history as he's done a lot of great work with past Big Brother Houseguests. Fun stuff to check out! We'll keep an eye out for the next batch of photos he releases from the world of Big Brother.
Image credit: Philip Alan Photography