Dolphin swimming and booty shaking combines to bring us Elena Davis on Big Brother 19 as a 26 year old Radio Personality. Time to get worried: she likes James the most of all the past Big Brother HGs. Could we get more pranks with a side of rump shaking?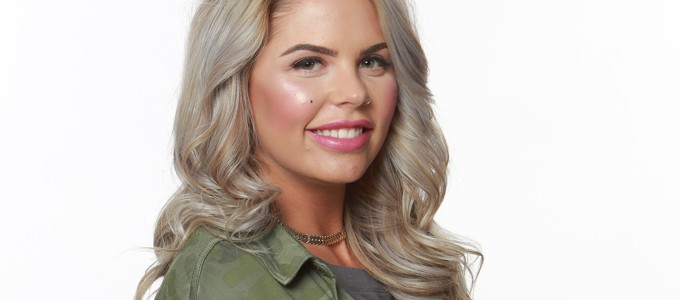 Elena Davies
Age: 26
Hometown: Fort Worth, Texas
Current city: Dallas, Texas
Occupation: Radio Personality
Gallery: Click thumbnails to see full-size view >>

When you set yourself up with "funny" and "abrasive" for how you describe yourself I think we should feel pretty good about our chances for fireworks with Elena. Question is who will she clash with most? Don't let us down, Elena!
Three adjectives that describe you: Funny, abrasive and charming 
Favorite Activities: Instagram, listening to live music, napping, tail-gating and shaking my booty.
What do you think will be the most difficult part about living inside the Big Brother house: Leaving my friends and family and living with complete strangers.
Which past Big Brother cast member did you like most: James because he made it fun.
Do you have a strategy for winning the game: I think it's always situational. It would depend on the different personalities in the house, but forming alliances and manipulating other houseguests is my plan A.
My life's motto is: Don't go anywhere without beer koozies and a phone charger.
What would you take into the house and why:
My phone, because of Instagram and I'll miss my mom.
My dog, because she's real cute and she cuddles me at night.
El Rancho Grandes' chips and queso.
Fun facts about yourself: 
My dad brought a longhorn steer into my dorm room.
I took a spontaneous trip to Colorado to a music festival by myself.
I swam with dolphins.
I got a breast reduction.


Try 1 Week Free! Only $5.99 per month thereafter. Sign-up now.