Corey Brooks joins the Big Brother 18 cast as a 25 year old baseball coach from Dallas, TX who describes himself as "extraordinary, passionate, and lovable" who loves being active, traveling, and his samurai sword.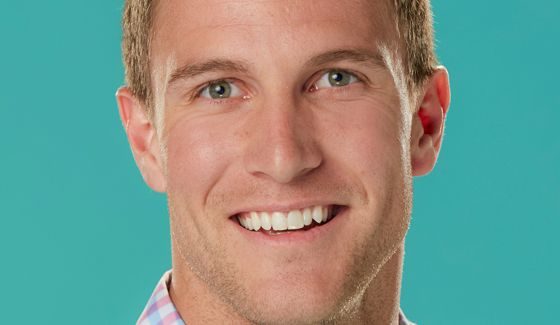 Corey doesn't have a confidence issue and he'll need that to survive the Big Brother season, but he'll also want to get ahold of that HoH camera so he can score some "sick bro pics." Yes, that's one of Corey's favorite activities. He also enjoys meeting people, traveling, and playing PS4.
As for challenges, Corey Brooks is worried about not being able to see his family and friends, but he knows the time away will be worth the potential reward. He's ready to use his people skills to help offset those challenges and avoid the Block by "making as many alliances as possible, even individually." Oh yes, this guy should be entertaining with this strategy!
Corey actually has a lot to say about his strategy for BB18, including his need for "reasons!":
I don't want to have too much power to where I'm forced to get blood on my hands. I'm also not going to be a floater. I'm going to be a key player in competitions and have one of the strongest social games. I don't want to give anyone a reason to vote me off. And if I'm ever in position to have to put someone on the block, I'll really have to dig for a logical reason and explain why for damage control.
It's not a bad plan but as Big Brother Houseguests soon learn, everything is easier in theory, right?
When it comes to looking at past BB cast members, Corey Brook turns to Cody Calafiore, which should come in handy as you continue to scroll the Big Brother 18 cast list. He likes that Cody made "rational decisions when the time comes and does well at analyzing situations and doesn't stir the pot at the wrong times… I really see my game to be like his and maybe a little mixture of Zach at times." Let's just hope Corey watched all the way to the end of BB16.
Corey's motto: "Life is like a box of chocolates…ya never know what you're gonna get!"
Corey Brooks
Age: 25
Hometown: Dallas
Current City: Dallas
Occupation: Baseball Coach
click images to see full-size views
Corey Brooks interview with CBS:
https://www.youtube.com/watch?v=nJ7Z9yrMf5w