This 32-year-old construction sales rep is a former Marine from Plano, Texas. Cody Nickson's strategy upon entering the Big Brother house is to target the overbearing HGs first, then the floaters. He wants to face only fellow warriors in the end. And since he plans to be nearing the BB19 finale with champions, he plans to kick it into high gear and win as many competitions as he can.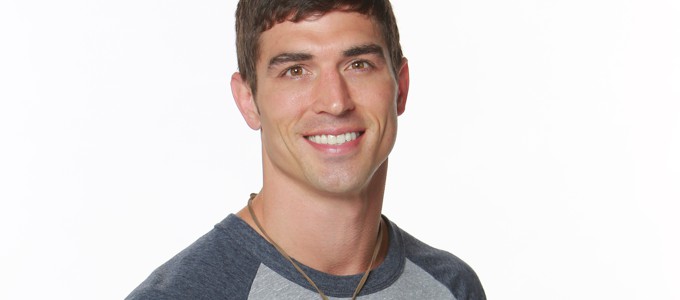 Cody Nickson
Age: 32
Hometown: Lake Mills, Iowa.
Current City: Plano, Texas
Occupation: Construction Sales Rep
Gallery: Click thumbnails to see full-size view >>

Cody is the token hot guy, and it seems those guys usually end up in a showmance and win a lot of competitions, which also often ends up making a lot of fans dislike them. Will that be the case with Cody?
Three adjectives that describe you: Confident, charming and sweet
Favorite Activities: Surfing is my number one activity. I started surfing when I was stationed in North Carolina and now I take surfing trips to North Carolina or California when I get the chance. I also took a trip to Hawaii to surf. I enjoy riding my motorcycle too.
What do you think will be the most difficult part about living inside the Big Brother house: I think if a bunch of people are on a different sleep schedule and making noise while I'm trying to sleep, it will be difficult. I like my eight hours of sleep a night. However, if I need to be in the mix, I will stay up with everyone to always gain the appropriate intel.
Which past Big Brother cast member did you like most: Evel Dick…. I LOVE it when someone plays the game in a way that has never been seen before… and it works! He was able to be a dickhead the whole time and still took it to the end! It sucked we couldn't see his methods at work a second time.
Do you have a strategy for winning the game: Yes. First off, the overbearing will expose themselves which should create a nice divide. The ones talking their game out loud, I would shoot for them first. After getting rid of the overbearing, the floaters go next. If you float about, you're getting voted out. I want to face warriors and champions to the end… not some tagalong. After that, win every competition (which I have the ability to do if it's individual). If there is a way to accomplish these things through influence and causing someone else to execute my moves, I will make that happen. If I have to gain the HOH position and do it myself, I will absolutely do that also. I will never put myself in a pawn position. I will always be a part of every conversation I can and ask questions but avoid inserting my opinion directly. I'll always do it in a roundabout way, making people believe it's their opinion.
My life's motto is: Semper fidelis.
What would you take into the house and why:
My silkie shorts, the short Marine Corps PT shorts
A frisbee
My canteen coffee cup
Fun facts about yourself:
I can solve a Rubik's cube in less than a minute
I have never worn a suit
I have never worn cologne
I have never taken a selfie
I have never been offended… not once


Try 1 Week Free! Only $5.99 per month thereafter. Sign-up now.