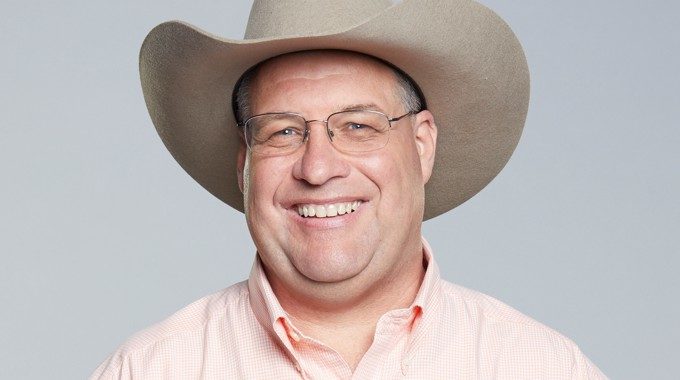 We've got our token "old guy" with Cliff Hogg III on Big Brother 21 and since he's actually over fifty I think he qualifies. This Texas native enjoys watersports (cue endurance comp soakings), gardening (enjoy that fake backyard grass), and politics (I'm already ducking for cover). Cliff wants to build relationships to get to the end of BB21 where he'll stab everyone in the back until he's the last one standing and a half million dollars richer.
Cliff Hogg III
Age: 53
Hometown: Houston, Texas
Current City: Houston, Texas
Occupation: Petroleum Engineer
Gallery: Click thumbnails to see full-size view >>
Three adjectives that describe you: Funny, stubborn and caring.
Favorite Activities: Watersports (fishing, jet skiing, swimming, scuba), gardening (I grow satsumas, musca dine grapes, avocados, and will also be growing Loofahs this year) and politics (I love to discuss and debate political topics and concepts in the right environment).
What do you think will be the most difficult part about living inside the Big Brother house: The lack of communication with the outside world. Sitting in that house and not knowing what is going on with family, the country, my sports teams, etc. will be frustrating. The lack of privacy will be tough at first, but I think I'll get used to that rather quickly.
Which past Big Brother cast member did you like most: I like the logical, strategic play from people such as Derrick, Vanessa, or Dan. But Vanessa whined too much when she thought the chips were against her. My favorite of all time has to be Derrick.
Do you have a strategy for winning the game: Present myself as the loyal soldier to one or more strong players while creating enough chaos or paranoia to have people pointing fingers and targeting each other. People WILL assume that I am a loyal kind of guy because that is how I live my life in the real world. I will use that to my advantage and betray as necessary in the end game to get me to the finale!
My life's motto is: Two mottos: "Never let others tell you what you can or can't do" and "Never be afraid to stand up for what you believe in!"
What would you take into the house and why:
My cowboy hat and boots – They represent so much about where I am from and who I am.
Plenty of Aggie clothing – People from Texas are proud…. but Aggies take it up another notch and I love to brag!
My wedding ring and Aggie ring – The two items that symbolize some of my most proud involvements.
Fun facts about yourself:
I swam with alligators.
I can say the alphabet backwards.
I once won an award for rowing.
I'm definitely the jokester in my family.
Learned to drive a car at the age of 7!


Try 1 Week Free! Only $5.99 per month thereafter. Sign-up now.