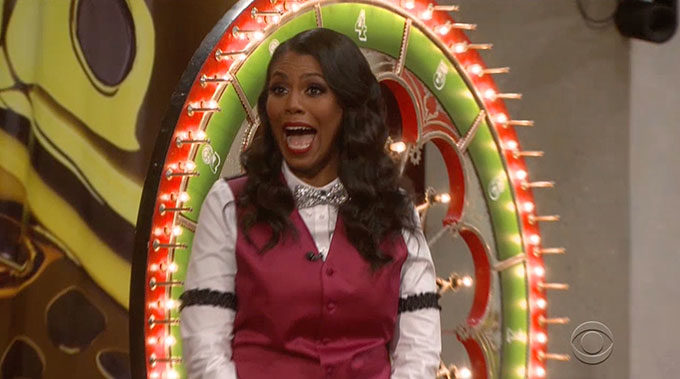 Celebrity Big Brother 2019 was a night of comebacks. Season 1 diva Omarosa returned to host a competition and this season's competition king Tom went from down and almost out to back on top.
Thursday night's episode picks up right after Kato's eviction. Tom is surprised at the outcome and says surely he's next, so he's got to make some moves or friends fast. Meanwhile, Tamar is happy that she made the best of her HOH and Kandi decides she's going to swoop in and snatch Tom up so they can take out one of the "big dogs," aka Natalie, Ricky and Lolo. Kandi and Dina agree that they have to get to Tom so that the three of them can break up that trio. Kandi has her talk with Tom, pitches the plan and of course he agrees, but he's reluctant to believe she's really on his side.
But will any of that matter? Let's get to the HOH comp and find out. And Omarosa has shows up to host! For this competition, the HGs have to climb inside giant dice and go head to head as they try to get their dice to their platform with the number Omarosa spins on the wheel.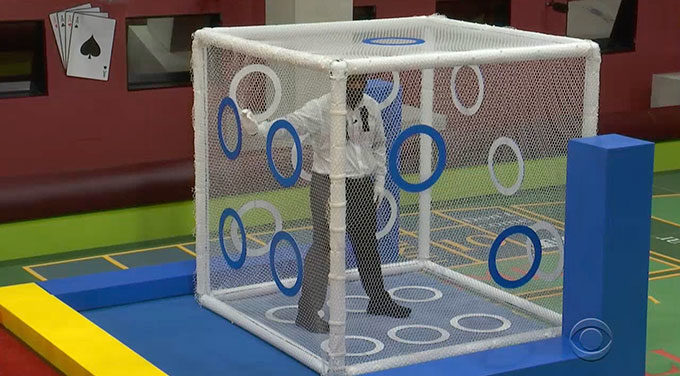 First up is Tom and he picks Ricky to challenge. And Tom wins the first round and Ricky is eliminated. Next up is Lolo and she picks Tom to go against. Tom easily wins the second round, knocking Lolo out. Natalie is drawn next and she picks Dina. Natalie wins the round and Dina is out. Next up is Kandi and she picks Natalie to. And Tamar and Lolo are not happy about that. Natalie wins the round and knocks Kandi out.
That means it's between Natalie and Tom in the final round. And since Tom spent the whole time figuring out all the moves, it is no surprise that he wins the competition and is the new Head of Household! And everyone but Kandi and Dina are freaking out.
Tom realizes now that Kandi is on his side, especially after she picked Natalie to go up against. And meanwhile, everyone is onto Kandi's connection to Tom. And even Dina knows that Tom needs to go after the trio. Dina tells Tom that had she won she was going to nominate Lolo and Natalie. Dina says they've been mean girls since day one.
Natalie decides to make sure Tamar knows that Kandi is with Tom. Tamar says she doesn't think so but Lolo joins the conversation to work on convincing her that Kandi is playing both sides. Tamar says she thinks they're making Kandi look smarter than she is. Tamar lets us know that she's going to try to still protect Kandi.
twitter-tweet" data-lang="en">

.@tomgreenlive is doing the math on how he'll win #CBBUS2 #BBCeleb pic.twitter.com/Yf2e7HHUUB

— Big Brother Network (@bigbrothernet) February 8, 2019
Tom decides to start having talks about his plans. He wants to lobby for some protection. He tells Natalie that he's not going to put her on the block and would like ask for safety next time. He tells Lolo that he's going to put her on the block as a pawn and he wants her to win veto and use it. He says he wants to make sure she stays this week and in turn, she can give him safety next round. He tells us that his target is definitely Ricky.
So Ricky is up next to chat with Tom. He tells Ricky that he wants to put him on the block and if he wins veto to use it. He says he will keep him safe this week as long as he keeps him safe. Tom lets us know that he was of course lying.
Enter Kandi. She doesn't have to worry about going on the block, so she uses her time to talk some sense into Tom. He tells Kandi that he wants to nominate Ricky and Lolo with Ricky as the target. Then if Ricky wins veto, Natalie goes up and is the target. Kandi lets Tom know that if Ricky and Natalie are his targets, then he needs to put them on the block together. Tom realizes Kandi is right and knows he told all three of the targets something that isn't exactly what Kandi is pitching.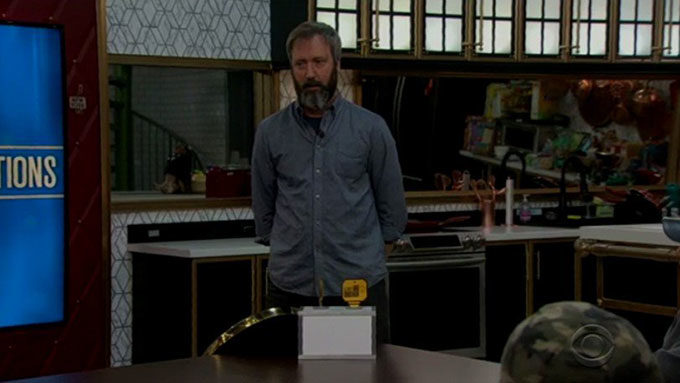 At the nomination ceremony, Tom listens to Kandi and nominates Natalie and Ricky. The trio knew it was coming, but they were never sure which combo Tom would go with. Lolo thinks his goal is to backdoor her while Ricky thinks he's the target. And Kandi is just sitting back waiting to convince Tom the target needs to be Natalie. Find out Friday night if Kandi gets her way.