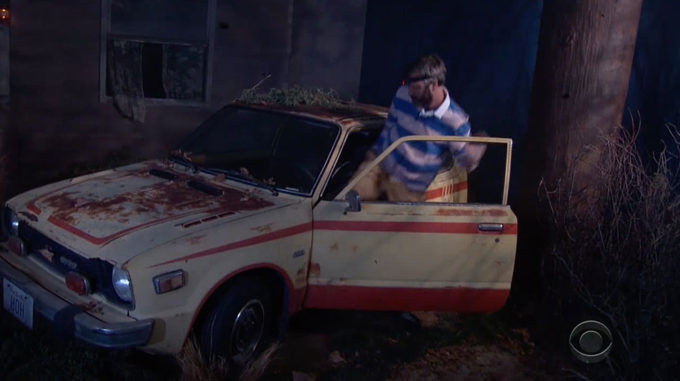 This Celebrity Big Brother 2 schedule is all over the place, but it's finally time for our second installment of the Best and Worst Moments of Celebrity Big Brother. This time we'll be looking at things have have happened since Round 1 when Jonathan Bennett was evicted.
The Best and Worst Moments of Celebrity Big Brother 2019 Round 2 And Round 3
Thumbs Up: Kato Wins HOH. I'm not exactly celebrating Kato's win as much as I am a that he won THAT competition. Who knew that a 59-year-old man could win the BB wall endurance competition. That was just very impressive to me.
Thumbs Down: Crapshoot Veto. The live veto competition last Friday was an odd choice. The whole toss a ball into a slot and the highest score wins is usually an HOH competition because it's such a crapshoot. Granted, they did make this version of the game a little more skill-oriented by making the points increase from low to high instead of just random points all over the place. But still, that's not a cool competition when there's a whole backdoor plan in action.
Thumbs Down: Live Veto. Still talking about the same veto here … but I also didn't like that it was live. The nominees didn't have time to talk to people or sway them or change voting. It felt a little bit like a double eviction in that sense, but for some reason it seemed a bit unfair.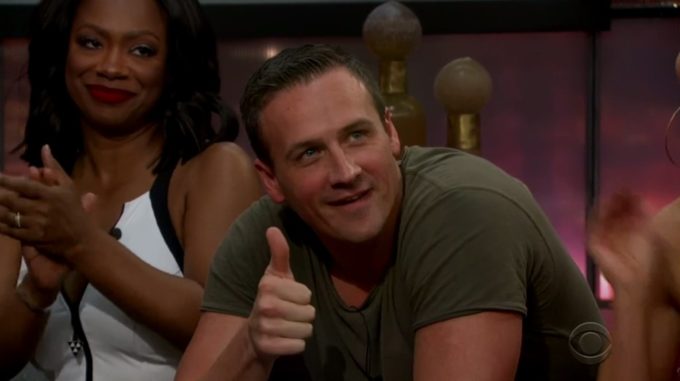 Thumbs Down: Ryan Lochte is Backdoored. I know this is three thumbs down in a row, but I was just not happy at all how that second round played out. I found Ryan to be just a big silly softy and was really looking forward to seeing a lot more of him. He definitely didn't deserve to go home second. But I understand why they decided to send him home. He really was a threat.
Thumbs Up: Power of The Publicist. I usually hate twists, but this was a simple little twist that might not even effect the game, so I'm OK with it. As long as a power doesn't last too long and doesn't grant the holder too much power (yes I'm looking at you, HACKER TWIST), then I'm on board.
Thumbs Up: The Slaughter House HOH competition. Not since Big Brother 6's Pressure Cooker have I enjoyed a HOH comp this much. I loved the concept, and the execution. Big Brother has a tendency to lean toward the cheap and cheesy, but this looked really cool and really not cheap. I hope we see that competition more and more.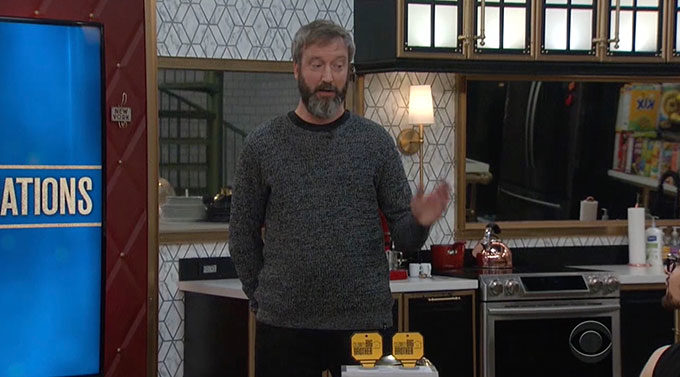 Thumbs Up: Tom Wins HOH. Tom was easily sailing toward fan favorite heights, so when he won the awesome HOH comp, a lot of people were happy. Go Tom! Right? Well …
Thumbs Down: Tom's HOH Reign. Tom really Big Brother 20 Sam'd his HOH. I'm talking about going from wildly popular to not so much all because you won a competition you really didn't have to win. Tom got really paranoid after the Power of the Publicist twist was announced and made a lot of people in the house mad. That in turn, made a lot of fans mad, so Tom is no longer at the top of any popularity polls.
Thumbs Up: Tamar Wins The Power of The Publicist Twist. Tamar is a player you either love or hate. If you love drama and good DRs, then she's the one for you. If you hate drama and prefer good gameplay, maybe she's nor for you. I for one, like a mix of HGs. I have the players I watch for gameplay and the ones I watch for dramatics. So I am happy Tamar has that extra safety and long for the moment she gets to use it. If she gets to use it. The target on her back is shrinking, so she might not even get to use it.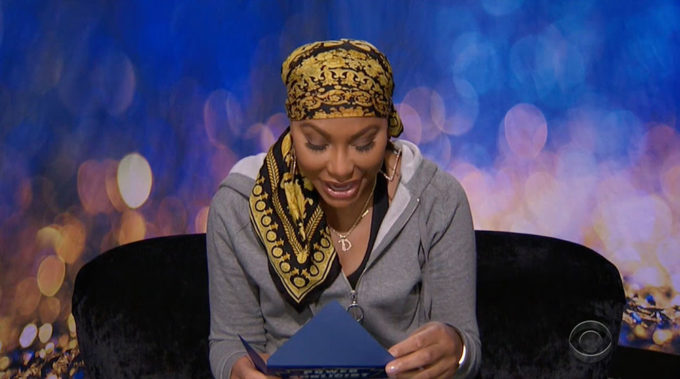 That's all we have for now. We'll include the rest of Round 3 in our next installment of Best and Worst Moments. What were your favorite and least favorite moments from the past week?