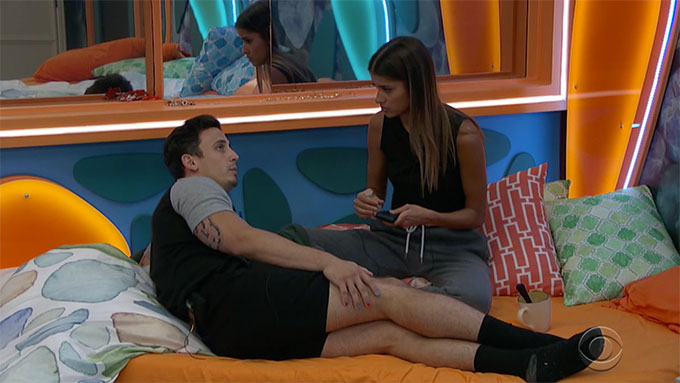 Big Brother 23 houseguest Brent calls himself a ladies man. But the BB23 ladies aren't feeling it. They're actually so fed up with his antics that Head of Household Xavier and no choice but to consider Brent as a target. But Brent thinks he's sitting pretty.
Sunday night's episode picks up right after Xavier won the Head of Household competition. 
Xaiver tells us that this was an HOH he really wanted, but I suspect that was a Diary Room line because based in the Live Feeds and even his reaction from winning, that didn't seem like a HOH he wanted to win. 
Brent lets us know that he thinks the Slaughterhouse alliance can still roll along despite Frenchie going home. 
But most members of that alliance think it's dead, especially the ones from the Kings and Queens teams (plus Derek X) as they formed their own alliance on Day 15. And it's called The Royal Flush. 
Now back to Brent. We get a montage of Brent's Greatest Hits, showing him being a sexiest pig. All the women, who he thinks are in love with him, are actually quite over him and his actions in the house. This is foreshadowing, by the way.
So since Brent is bugging everyone in the house, Xavier is looking his way. But who can he put up next to him? His only options are Whitney and Britini. But first we have to see how the Wildcard Competition plays out to see what he can really do. 
Derek X knows that he needs to play and throw it so that Brent can't get any kind of safety since they're on the same team. 
So who is playing? Tiffany, Britini and Derek X. So one of Xavier's pawn options could soon be out of the mix. But let's get to the competition and see what happens.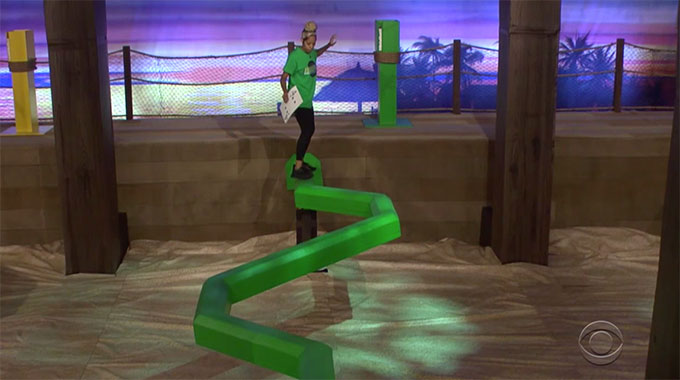 For this competition the players have to grab a playing card and maneuver a balance beam to place a card on one of the opponents' boards. The object is to put enough cards to equal 13 to knock out a player. So Tiffany and Derek X know they need to knock Britni out so she can be the pawn against Brent. 
And Britini sees that they're going after her and she gets upset. Britini is knocked out first, then Derek X. Tiffany wins the Wildcard Competition. 
Tiffany as the winner is given the chance to take safety, but the other safety would be left to a game of chance. So she turns it down. It was just too risky for her to allow Brent or Britini safety. 
But Brent lets us know that he knows he's safe and he only has to worry about what to have for dinner.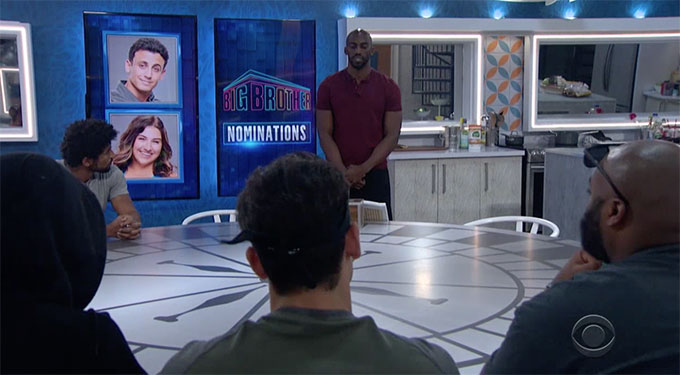 So Tiffany's decision opens up the doors for Xavier's plan. So at the nomination ceremony he goes for Britini and Brent as the nominees. And everyone but Brent and Britini (and Azah) are happy.