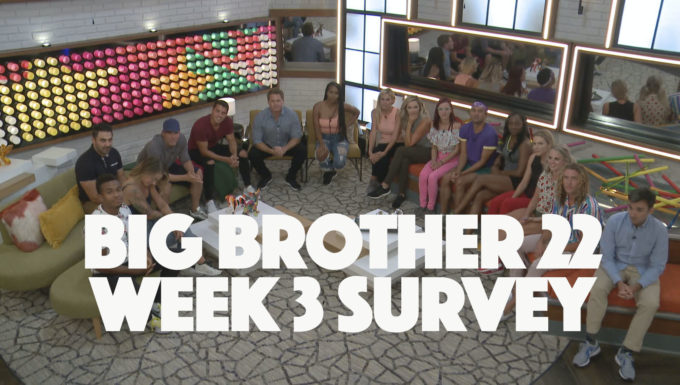 Big Brother 22 is now into week 3, and so we want to see what you think of the players and the game so far. We are starting a new feature where we sample our readers to see what you're thinking about the season.
We thought it would be a fun and interactive way to not only track what you guys think, but see where things like America's Favorite Player could be headed.
All you have to do is fill out the survey posted here: >>>> BIG BROTHER 22 WEEK 3 SURVEY <<<<
After we get the results from a weekend of polling and surveying both our readers and our social media followers, we will post the results here on Monday afternoon. So be sure to vote and share the post on social media so we can get a better sampling.
As always, thank you for reading and for sharing your summers and Big Brother obsession with us!