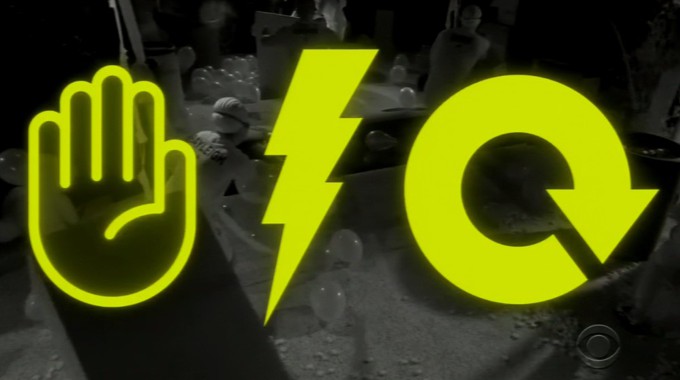 The latest twist on Big Brother 22, the 'BB Basement' is here and we still have very little idea what that means for this season. But it's here and the powers are starting to be revealed, so let's see what is this new Big Brother "Basement" twist.
Julie revealed on Thursday's eviction episode that there would be three powers and described it to EW as "I have never in my 20 years hosting Big Brother seen anything like it. It will make it really hard for people to strategize what's best for their game." So yeah, hopefully, that adds something interesting to the season.
Big Brother 22 Week 5 'Basement' Twist:
#1 Power – Dani: "Replay" – Described by Dani as "trash." Good for 3 rounds. Allows Dani to play in back to back HOH comps even if she's the outgoing HOH.
#2 Power – Christmas: "Blocker" – Good for 3 rounds. Lets Christmas either prevent a specific HG from being the renom, or if she has the power then she can save someone and prevent another specific HG from being the renom.
#3 Power – David: "Disruptor" – Lets David make someone safe for the entire week. He can use it on anyone else or save it for himself. Also good for 3 rounds.
So far Dani has told Nicole about her power and Christmas told Tyler about her power. We're still waiting to see who has the third. Check back as we listen in to find out who it could be.
Nominations are still yet to come on Friday so stick with us as we wait to see who Christmas will send to the Block. Any guesses on who she'll nominate?
What do you think of these results? Share your thoughts below.
Don't miss another Big Brother spoiler! Download our Big Brother App, join us on Facebook and Twitter, and get our Email Updates for even more all summer long.