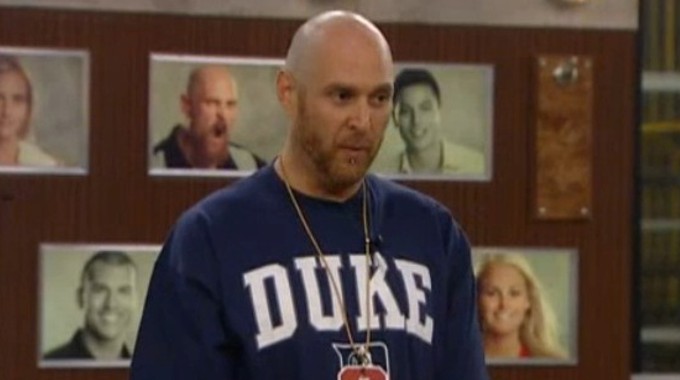 Another ho-hum week in the Big Brother 22 House. Just think 1 week from today – the season will be over and we will look back on what I am calling the most disappointing season of the BB US Franchise. We had so many opportunities for drama & excitement on All-Stars 2 but were given so many safe moves and boring gameplay. Nevertheless, we were able to watch the show we love with players that we love(d) for the past 3 months. I will be back with my year in review & final rankings next week – but first – let's take a look at how the final 4 did this week on Big Brother.
Cody Calafiore – 5 strips of Bacon – the first and only time Cody was in any sort of trouble was this week as he did not win HoH and if he did not win Veto – he would have most likely found his butt in a nomination chair. Of course – as Cody's done all year – he won yet another competition & holds the sole vote to evict. Knowing Christmas would never want to take him to the final 2 it is a no-brainer that he will take Nicole to the Final 3. CBS had to leave us with a cliffhanger last night – but even the CBS onlies know what is coming.
Enzo Palumbo – 3 strips of Bacon – Enzo finds himself in the Final 3 again – this time he won his way there and still has a chance to win it all. He needs to win the last HoH – and cut Cody to show the jury why he deserves to win it all. But will he??? If he does not win it all – will he look back at the Triple Eviction & think "what if I cut Nicole instead of David?" Probably – and that could haunt him forever. That's a shame because Enzo 2.0 was a much better player than he was the first time around. He won a lot of comps – was involved in several alliances – and played a much better all-around game. Just one more huge hurdle to get over if he wants the cash & title.
Nicole Franzel – 1 strip of Tofu – unable to compete in the HoH this week – Nicole had 1 chance to win her way into the Final 3. But with working relationships with both Christmas & Cody – she was all but guaranteed to get to Final 3 anyway. Nicole just needed to win to improve on her resume, as she will have the toughest pitch to the jury on why they should award her ANOTHER $500K. Just like Enzo – Nicole will need to win the final HoH and cut Cody if she has any chance of winning it all. Also just like Enzo, there will be that 1 vote that could be her Freddy Kreuger as getting out Ian instead of Tyler may be the $450K difference. Good for her for winning $10K on a completely ridiculous luxury competition.
By process of elimination – there is only one person left to get the Tofurkey of the Week – and for the 2nd time this season – that award goes to Christmas Abbott. Christmas will be walking out the door tonight – and she has no one to blame but herself (as we all know too well – she won't ever blame herself). She had several opportunities the last few weeks to turn on the jets and be the comp beast she claims she is. Too bad for her she just could not figure out a way to win and now will be reunited with her best friend Memphis on the jury. Anyone else cringe when they showed how upset she was – thinking that Memphis would be mad at her for not picking his comic? I mean – that alone would have earned her the Tofurkey.
The final 3 will start the battle for the last & most powerful HoH – and all that is left will be the confetti cannons pop and this season will FINALLY be over. That leads me to my question of the week. There have been plenty of bad moves / competition failures this season – but what is the one moment you wish was different? I think the Week 5 HoH – if Da'Vonne wins the knockout over Christmas – we would have seen a power shift and possibly the cracks in the Committee would have grown bigger as they all would start selling each other out to stay safe. But just like everything else in 2020 – we were let down!
Let me know what you think of my rankings and answer the Question of the Week in the comments section below.
Catch me here every week during the BB season for my rankings. If you want more of my thoughts during the season. follow me on Twitter @HeavyMetalTeddy – and listen to my Podcast – @BigBrothersPod.
From outside the Big Brother House – I am Adam Poch reminding you – it takes more muscles to frown than it does to turn off the TV! Have a great day!