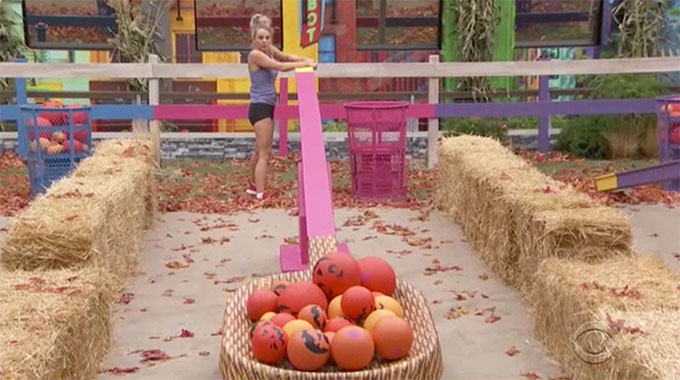 Before she was evicted from Big Brother 22, Janelle warned some people that Nicole would lay low, roll out of bed Week 9 and start winning competitions. Janelle was one week off, but she was definitely right. After weeks of laying dormant, Nicole is having a moment this week, when it matters the most. And I think it's safe to say there are some people wish they had gotten her out when they had the chance.
Monday night's episode picked up at the start of the Week 10 Head of Household competition. Cody lets us know that it's crucial for Nicole or Enzo to win this competition because Christmas, and maybe even Memphis, would go after him. 
And Christmas confirms that. She would definitely target Cody. Memphis, however, is only concerned about Nicole, so he trusts Cody more than Cody trusts him, it seems. 
In the end, it's Memphis and Christmas who has to sweat (or cry in Christmas' case) this week because Nicole won the competition, her first of the season. 
Nicole lets us know that her targets are actually Christmas and Memphis. And it's Memphis who Cody, Enzo and Nicole want to see head out the door this week.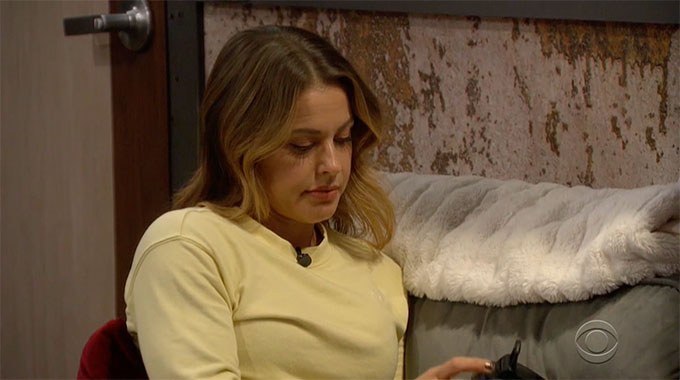 But Christmas has to give it a try to stick around, so she goes to talk to Nicole. And Nicole tells her that she has no reason to nominate Cody or Enzo, so it's basically saying "you're going up." But Nicole assures Christmas that she doesn't want her to leave this week. So basically it's her saying I'm going to nominate you and Memphis and hope Memphis goes home. 
During the conversation, Christmas let Nicole know that Cody was at the top of her Hitlist. And Nicole decides to tell Cody that, and he immediately starts doubting Memphis as the target. Nicole tells him she shouldn't have told him that and that he better still vote out Memphis. 
Now it's Memphis' turn. He goes to Nicole and proposes that if she keeps him off the block, he will vote how he wants and won't use the veto. And he will take her to the Final 3. But he started the conversation with a lie that she knows is a lie. He told her that he made no deals outside of The Committee. And she knows that's not true because of all the things Cody has told her. 
So did Memphis or Christmas get to Nicole? Let's get to the nomination ceremony and find out. 
The answer is no. Memphis and Christmas did not get to Nicole. She nominates them for eviction. Obviously.