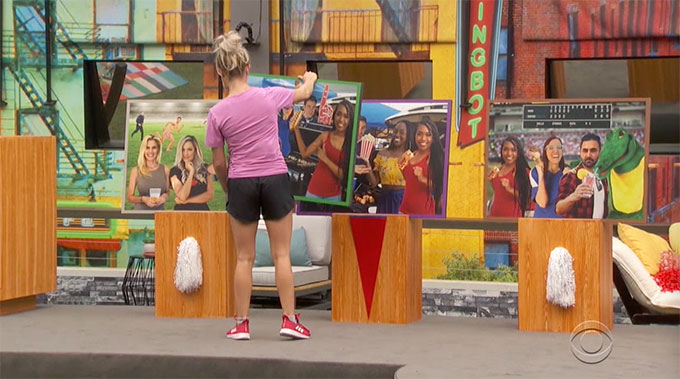 Tyler and Christmas found their Big Brother 22 lives on the line this week, so the veto competition was an all-important moment for them. But it was Cody who grabbed the win, giving him all the power this week. So now the house will turn to who the target is. And with Enzo planting some seeds, that target is taking shape.
Wednesday's episode of Big Brother All-Stars picked up right after the nomination ceremony where Cody nominated Christmas and Tyler after they tried to make a move on Nicole during last week's triple eviction.
Cody says he named Christmas and Tyler because they were clearly working together and played dumb when he asked them about the Nicole vote. Tyler knows he's a big target, so no matter what Cody tells him about who his target it is, the others are going to be looking at him as a juicy target this week.
Since Tyler has no other option, he decides to reveal The Committee to Enzo. He lets him know all the members but throws in some lies that Enzo was supposed to be the triple eviction target. Tyler told him if it weren't for him Enzo would be in the jury house now.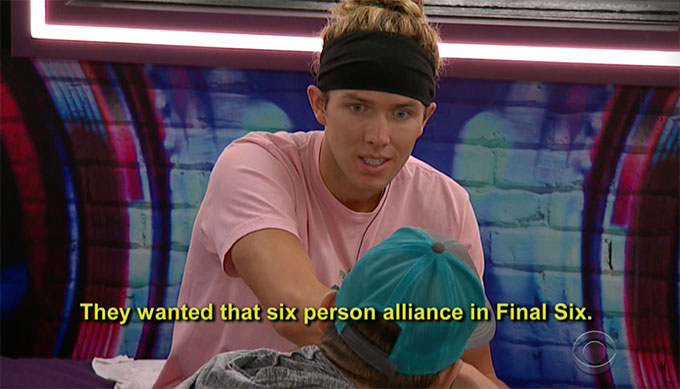 But wait a minute. Enzo already knew this. Cody told him all about the six-person alliance a while ago. But Enzo is still in the dark about one thing, I think. He says that he and Cody are the most solid pair in the house. But I think that is actually Cody and Nicole …
It's time for the veto competition. For this week, the houseguests have to arrange photos of past HGs by chronological order based on clues within the photos. The player with the fastest time wins.
Let's see who wins.
The Times
Christmas 12:04
Enzo 25:00 (he timed out)
Tyler 25:00 (he timed out also)
Cody 4:57
Nicole 7:11
Memphis 8:16
Cody has won the Power of Veto!
And Christmas and Tyler are super bummed.
Enzo decides to let Cody know that Tyler exposed The Committee alliance to him and said that Enzo was the target. So now Cody is rethinking his target this week.
Tyler tells Cody that if he doesn't use the veto on him, he's going home. He adds that Memphis or Christmas should go because they'e going to put Cody up. Tyler says now would be a great time to get rid of Memphis, who is a huge threat in the game.
But Cody isn't interested in putting up a third ally this week. So at the veto ceremony, Cody chooses not to use the Power of Veto.