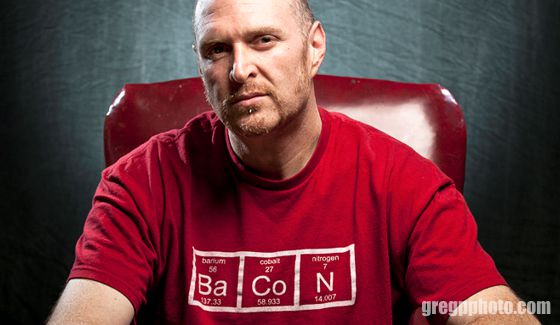 Let me be the first to welcome everyone to DOUBLE EVICTION NIGHT!!!! In years past – this night always brought some fabulous drama. Remember Season 13 when Dani & Jeff – the 2 people basically running the house went home? Remember Season 15 when Andy pulled off the best move in BB history – voting out his alliance member Amanda, blaming it on Elyssa – thus setting her up to be a target by McCrae – and ended up with Elyssa going home? Remember Season 19 when Whistlenut & Raven went home? Ok – that last one was not that memorable – but the anticipation of Double Eviction night is always enough to get the Houseguests, as well as us, whipped up into a frenzy. So here's to hoping tonight brings SOME drama to help salvage this mostly dull season.
This past week – the only drama in the house was the Jackson / Holly lovers quarrel. Last night's episode focused mostly on that (of course not in the perfect sequence, and leaving out most of the juicy bits). You know – there is something to be said about this Showmance that it does not have an official name / hashtag that they promote on the show. I have seen Jolly, but wonder if one of these would be better – Molly, Hackson, Hichie (pronounced Hickey) – so there is my question of the week – what would you call this showmance?
Ok – enough filler, let's get to the rankings.
Tommy Bracco – 5 strips of Bacon – with only 7 people left in the house and the 3 couples pretty much locked in – Tommy was in a position to win this HoH and take the first shot at Jackson & Holly – however taking a deal on the wall from Jackson of safety was too much to pass up. He fell trusting Jackson, and that has been a pretty solid thing this season. Tommy went on to win Veto and not only guarantee safety for himself – but was able to save Christie and get someone else on the block who could possibly go home vs. Jess. All of this and still have the ability to play in the next HoH is a huge thing at this point.
Christie Murphy – 4 strips of Bacon – as much as this is painful for me – Christie has survived the block again for the 4th week in a row. I say painful because I am not a fan of how Christie is playing – but it has been successful. She knows getting rid of Jessica this week makes no sense – and has been trying to help Jess with her campaign. Its obvious to Holly & Jackson that Christie and Tommy are coming after them. Yet once again Christie finds herself in the same exact spot going into next week – as a target IN THE HOUSE. She should have been gone weeks ago – but now with a win or two down the stretch – she could find herself in the final 2 and have a great story to give the jury.
Nicole Anthony – 2 strips of Bacon – another week and another vote that all comes down to what Nicole will do. Sadly she has not recognized this has been her role all season – and still stresses out that she has nothing to show for on her resume. The days of Dr. Will not winning anything all season and winning the game are LONG GONE – and just like Christie – Nicole is playing a pretty awesome game despite not realizing it. She has bobbed & weaved every week and still comes out at the bottom of the target list. I mean, who at this point in the season sees her as a threat? Meanwhile – if we see another bitter jury – she could walk away with the big prize.
Holly Allen – 1 strip of Bacon – despite being linked to a pompous douchebag – Holly is still in a better spot than Jackson. He rubs everyone the wrong way at some point – and this week it was Holly getting the brunt of it. I am giving her 1 strip of Bacon in the hopes that something happens and she ends up turning on him. IF that happens – she will get 5 strips of Bacon every week for the rest of the season. But going into the Double Eviction – if Jackson goes – Holly would be in a great spot for the rest of the way. She probably won't do anything – and will probably get Tofu next week because of it – but… I am manifesting great things for her with bacon! (I cannot believe I just typed that either!)
Cliff Hogg – 2 strips of Tofu – has Cliff not seen what's been going on the last few weeks? PAWNS GO HOME – so why would Cliff volunteer to go up… before the Veto was even played??? If that is how he shows loyalty – then he is playing an even worse game than we suspected before. Yet – just like some others ranked ahead of him, his game is working despite all of his obvious blunders. Getting through tonight's Double Eviction is huge for him – as the rest of the game is in the players' hands (everyone plays in the final few Vetos) – so let's see if Big Daddy Hogg can turn it on down the stretch and win his way to the F2.
Jessica Milagros – 5 strips of Tofu – this is probably the last time I will give Jess a ranking until the finals – but she has for sure left her mark on BB21. She had the best HoH week of the season to date – but other than that has been the most clueless player we have seen since Victoria (S16). No matter how many times she hears about an alliance that does not include her – she is still shocked when another alliance forms.
Jessica claims she was a big fan of the show – but yet with everything going on around her – she was not able to pick up on any of it – and was blindsided when Jackson – someone she never talked game with & talked crap about – nominated her. Christie gave Jess some ammo to use in her campaigns and for a quick second it looked like she may have been able to talk her way into staying… but too much stammering and "likes" just put more nails in her BB coffin.
That leads us to the Tofurkey of the Week – and in a very very rare occurrence – the HoH gets the TotW award. In seasons past – I think MAYBE once or twice I gave the HoH this prestigious honor. This season I have now done it twice. Week 4 Cliff got it – and now Week 10 – Jackson Michie gets it. Why Jackson you may ask…. let's see – his 2 HoH's he has evicted Analyse & Jessica… nuff said!
There ya go – another week in the books – and only 20 days until the finale… ONLY! Here's to hoping the DE tonight is one for the ages. In an ideal situation – Nicole wins HoH and nominates Jackson & Christie. But we know that will never happen – and we will be stuck waiting for this season to just end already so we can all move on with our lives. Don't get me wrong, my mantra is still "Bad Big Brother is better than No Big Brother" – but I am sure most of you feel the same way.
Let me know what you think of my rankings & your answer to my question of the week in the comments section below.
For more thoughts on BB21 – follow me on Twitter @HeavyMetalTeddy – and listen to my podcast Big Brothers – @BigBrothersPod
From outside the Big Brother House – I'm Adam Poch – have a great day!!