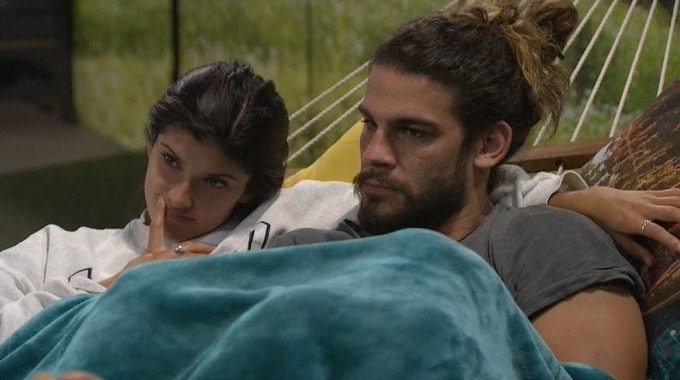 It seems like every year we get that one HG in the Big Brother house that gets in trouble for things that they have said on the live feeds. Some of the comments can be taken out of context, but others, not so much. Jack has found himself in that category with comments he has made about some of his fellow HGs inside the Big Brother house including saying he wanted to "stomp a mudhole through [Kemi's] chest."
I'm sure most of you have seen the petition floating around the internet asking for Jack to be removed from the Big Brother house. There was a petition last year to have JC removed from the house and that didn't work, I'm sure this one won't either. However, the petition has apparently gotten the attention of production because not too long after it was started, Jack was talked to by production about his rhetoric.
The petitioner for the latest petition mentioned that Jack has been "very aggressive" towards "the only black woman in the Big Brother house." The petitioner also said that Jack needed to be expelled to ensure "Kemi's safety" and labeled him a racist. Kemi has been his number one target since before the feeds launched. We don't know what Kemi did, or didn't do, to get Jack all worked up, but we have heard on the live feeds that she had thrown a lot of the HGs under the bus right before nominations were made.
Jack also talked about how he would flirt with any girl in the house for the betterment of his game. He even mentioned that he flirts with Jessica to make her "feel good about herself." He has been flirting with Analyse nonstop for the last couple days, but Analyse claims to be onto his games.
Yesterday we heard Jack mention that he needed to watch what he said and told Sam that he should do the same so that his comments aren't taken out of context. Do you think that Jack's comments were taken out of context? Is he a toxic person or just playing the game?
Download our Big Brother App, join us on Facebook & Twitter, and get our Email Updates for more!