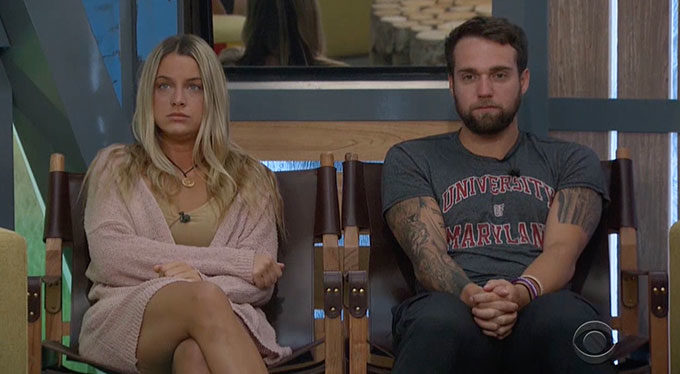 It's eviction day in the Big Brother 21 house and the final push is on for campaigning for Christie and Nick.
Neither nominee has had an aggressive campaign, making this the most laid-back (and boring) nominees of the season. For some reason, Nick just didn't put in the work. He tried some things here and there, but nothing has seemed to stick. And Christie is confident that she's safe, so she knows she doesn't have to work as hard as she did last week when she was sitting next to Analyse.
So as of now, Nick will be heading out the door tonight. Unless there's some kind of Prank Week twist ahead. It's looking like it will be a unanimous vote to keep Christie, as even Nicole sees voting for Nick to stay could be bad for her game, even out of pity. Holly hasn't wavered on Nick being her target, so neither has Jackson. And since Tommy and Jessica are locked into voting to keep Christie, Cliff knows there's no point considering otherwise. I guess it's still possible Nicole could give him a vote, but she has stated that is too risky because a vote against someone staying (Christie) is an easy excuse to nominate you if they end up winning HOH.
And since it's Big Brother, we definitely have to remember the weekly disclaimer, that things can quickly change, so maybe the votes will shift during the downtime today ahead of the live show. But I don't think anyone should expect that. Christie will be escaping the block a third week in a row.
Our readers are also picking Nick to be evicted tonight, as our weekly eviction poll has him going with 66 percent of the vote. Do you think that's true? Will Nick be evicted tonight? Who would you rather see evicted?