Becky Burgess hopes being the "total package" will give her the edge this season on Big Brother 17. With her girl-next-door looks she thinks she might be able to disguise what lurks beneath: an aggressive competitor that the others should fear.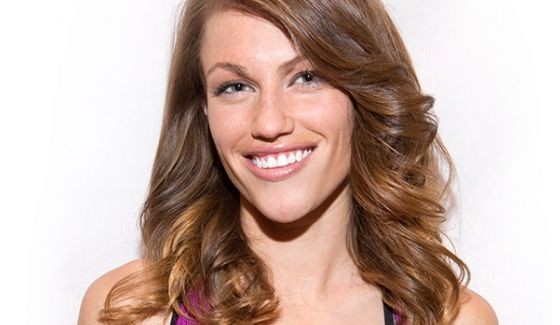 The 26-year-old retail manager from Denver says that she's not afraid to get dirty (I think she means literally dirty, but from her aggressive competitor talk, she might just play a little dirty too). Her outdoorsy and athletic nature could surely set her apart from some of the other girls on the cast.
Becky's favorite activities, to surely no one's surprise, are weight lifting, hiking, running and soccer.
Brendon from Big Brother 12 and 13 is Becky's favorite past player because he's "relatable, smart, attractive and fit!" She also mentions that he wasn't too radical in behavior, which means some of these other out-there players and Becky might just find themselves clashing.
Becky Burgess, 26
Hometown: Denver, Colo.
Current City: Denver, Colo.
Occupation: Retail Manager
Interview with Becky:

I got the strongest Joey vibe from talking with Becky. That's not a good thing. I distinctly recall Joey telling me about her amazing women skills and how she'd be able to rally them together to form a brave new Big Brother world. Well guess what I heard from Becky.
Becky seemed very nice and friendly, characteristics she's relying on to help her in the game, but she's a newbie to the world of Big Brother. She says she started binging on Big Brother episodes over the past year, which could mean the past two months, but there's certainly no requirement of being a superfan to go far in this game.
We've seen the HGs who have come for fame over fortune and Becky mentions she hopes to leave the Big Brother house with the recognition she needs to become a leader in business. Well, it's different from hoping to land an acting role!
Sadly, Becky earns my pick for "most likely to be first evictee." Of course now that I've said that watch her fly to the F3.