Austin Matelson plans to wrestle his way to the end of Big Brother 17. That's right, the 30-year-old California native is a professional wrestler known as Judas Devlin.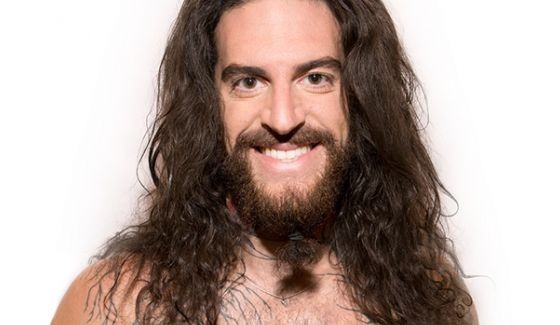 Despite dropping out of school before 8th grade, Austin never stopped learning and eventually earned a master's degree in Medieval History. But his childhood dream of becoming a professional wrestler won out. And now he's heading into the Big Brother 17 house and will bring along his "taut, equivocal and passionate" self.
When he's not wrestling, Austin enjoys cheerleading, gymnastics, yoga, Pilates, reading and people watching.
And surprisingly, Austin doesn't list fellow wrestler Jessie Godderz as his favorite Big Brother contestant. That honor goes to Dr. Will and Howie. "They are complete opposites, Will being the player I would study and try to emulate but Howie I found hilarious and fun," he says.
Austin Matelson, 30
Hometown: Woodland Hills, Calif.
Current City: Woodland Hills, Calif.
Occupation: Professional Wrestler
Interview with Austin:

Austin is huge. 6'5″ and 240lbs is not going to go unnoticed in the house, but can he defuse the immediate reaction that he earns when he walks in to a room? He thinks he can do just that by entertaining the other HGs and trying to get their focus on his fun side rather than his size.
As a longtime fan Austin knows Big Brother and comes well prepared for what's ahead. I think he's got a solid chance but his fears about being the biggest physical target are well founded. No one else is up there with him. But remember last season and how it wasn't Devin's large stature that sunk him, but rather his game play so there's hope for Austin.
And check this out. Looks like Austin is definitely a big fan of the game and can hold his own in strategy talks for Big Brother: