Audrey Middleton, a 25-year-old digital media consultant from Villa Rica, Georgia, makes a strong promise for us heading in to Big Brother 17. "I will not float," she says in her BB17 bio. As a Big Brother super fan "I will make bold moves and I will get blood on my hands. Heads will roll!" Excellent.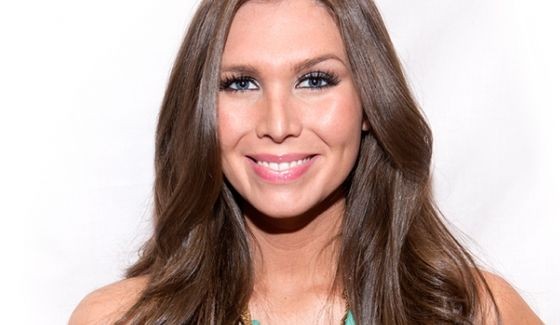 Audrey has had some interesting jobs along the way including working as an MMA Ring Girl, I imagine Robyn Kass liked that, and running pizza deliveries. Move over, McCrae. She also likes to run the spectrum from going hiking and camping to getting all dressed up for a night on the town.
She likes to study astrology in part because it works as an ice breaker for her since she feels most people disregard. Seems Audrey has used astrology in the past to help win at strategic games and we might want to keep an eye out for that approach this season.
Audrey considers Rachel Reilly one of her favorites and admits that while Rachel might be an acquired taste, she admires her fierce competitive side. "She's all business and very objective when going after what she wants to accomplish. I will be very similar just hopefully with a less antagonizing approach," she explains.
Audrey Middleton, 25
Hometown: Villa Rica, Ga.
Current City: Villa Rica, Ga.
Occupation: Digital Media Consultant
Interview with Audrey:

Audrey came off calm but smart. I liked talking with her and was convinced that she really is a super fan. Audrey was well prepared with her thoughts on the game and isn't likely to be surprised by things she encounters in the weeks ahead.
Now as for the story going around regarding Audrey's backstory, it didn't come up in our interview and I didn't read anything about it until after she had left the room. It appears that Audrey did not complete her press circuit on Tuesday, but I didn't hear a reason from CBS or any confirmation of the rumor. We'll have to wait and see what happens when the season begins.