'Big Brother OTT' Popularity Poll – Week 5
|
October 27, 2016 at 4:00 PM EDT
Our weekly Popularity Poll is back for Big Brother Over The Top and that means it's time to support your favorite Houseguest with your vote each day to move him or her up the charts and ranks.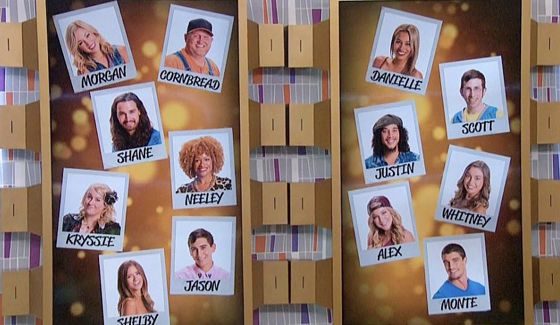 All thirteen BBOTT Houseguests are here in the poll so even if they've been voted out you can still support your favorite.
This past week the results showed the top four spots all holding their exact same positions although Alex raised up a bit in her % and Jason fell less than a whole point. We'll have to watch and see if those four can hang on another week and could become the more popular HGs of the season.
The mid-range HGs shows Neeley falling three spots to 8th after being at 5th last week which could in part explain how she ended up in danger and then voted out by America's Vote. I am a little surprised that she fell below Kryssie and Danielle though who help round out the next four spots in the rankings last week.
Finally our bottom five HGs in the poll are Whitney, Scott, Shane, Monte, and Cornbread. Not surprise on those last three or their order since it matches with their order of elimination. Really would have been interesting for that 4-HG alliance to be at the bottom of the poll and the first four voted out. Quite an alliance, huh?
Check out all the results below to see how things compared in the latest results to the week before that then vote in our new poll for Week 5. You can keep coming back each day of this week cycle to vote for your fav HG.
Big Brother Over The Top Player Rankings – Week 4's results vs. Week 3:
Ready for the next round of voting for this week's popularity poll? Make your pick below. Be sure to vote for your favorites here in our poll each day for the next week and check back then for the final tallies:
SHARE YOUR THOUGHTS! LEAVE A COMMENT NOW:
Commenting Rules:
Keep the conversation civil and on topic. If your comment does not add to the conversation or is insulting to others, it will be removed. Debate intelligently. No ALL-CAPS.