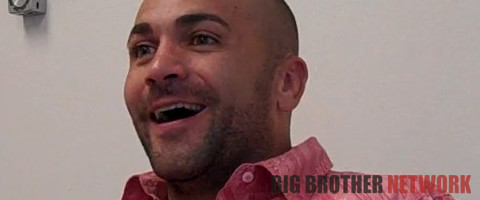 Expelled Big Brother 14 house guest Willie Hantz has been arrested, according to TMZ.
TMZ is reporting that Hantz, 34, was arrested in Lafayette Parrish, Louisiana, at 2:07 AM Thursday (July 16 26) on charges of OWI (operating a vehicle while intoxicated). Police say they responded to a call about a fight at a bar and when they arrived, they saw a 2012 Chevy Camaro driving away. As the approached the car, the alleged driver, Hantz, stopped, got out and attempted to flee.
After what TMZ called a "short pursuit," Hantz was arrested for OWI. He allegedly refused a breathalyzer and blood test to determine his blood alcohol level.
Hantz was removed from the Big Brother house last Friday after a fight with fellow house guest Joe Arvin.