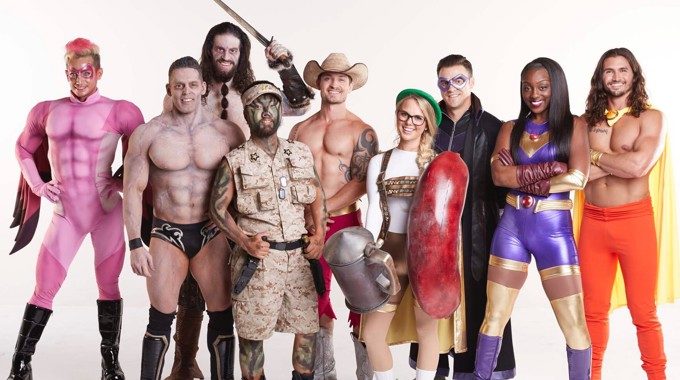 Tonight on Big Brother 19 we've got the return of a slew of former Houseguests to help set up this week's Head of Household competition where the winner will secure a spot in the season's Final Four.
There are some big names from the Big Brother archives and some "not again" ones too so we've got a mixed bag here, but it'll be good fun to see the new HGs try out a different competition.
From the clip below and the group photo it looks like Austin and Jessie are playing undead characters and Dan's character has been named The Funeral Director. My guess is Dan is the head bad guy and reanimating the undead here as a set up for The Revengers to come in and save the day.
That should be the storyline the HGs have to follow and then answer questions about by picking from a line of characters to answer each question. Most points at the end will probably lock down the win. And of course we've got Paul commanding his minions to throw the HoH comp to his preferred minion so that should suck plenty of fun out of the challenge. Thanks Paul.
Gallery: Week 11 HoH Competition
Once we get through the HoH competition we'll be marching along to the nominations. No more Temptation twists this season so it'll just be a set up for who is going on the Block as the rest of them settle on their target for the week.
Don't forget you can live stream CBS TV on All Access to catch tonight's Big Brother 19 episode even if you're on the go. Get your Free Trial now and watch all the episodes and Live Feeds too.

Can't wait to find out if anyone got the Temptation and who was nominated? Check our spoilers board for all the latest results and updates for the season so far.
Join us back here at 8/7c and chat live with other fans throughout the show. Want even more Big Brother? Download our Big Brother App, join us on Facebook & Twitter, and get our Email Updates.