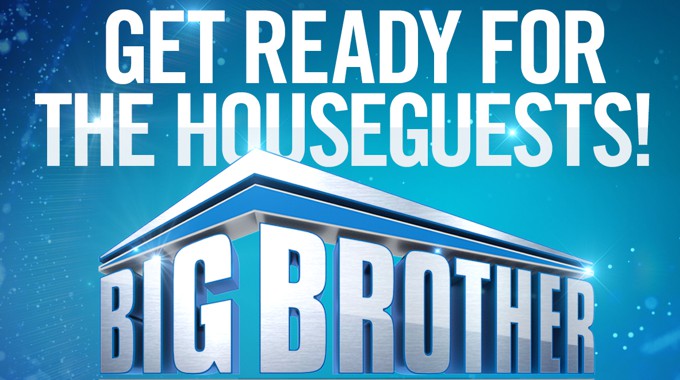 Welcome to Big Brother 22 Premiere Day for All-Stars 2 on CBS, the long-awaited and much-anticipated return of the series after an uncertain summer combined with the promise of many classic Houseguests has got this fan seriously amped up for the adventure ahead. It all starts tonight at 9/8c!
There's been no advance move-in for Houseguests, no early cast release (aside from spoilers & leaks), and barely a hint at what's to come aside from a late house tour with Julie Chen. This will be a season like no other and you won't want to miss a moment so let's buckle up and get this ride going.
When things kick off at 9/8c tonight (Aug. 5th) we'll get a very first for Big Brother on CBS with a live move-in and reveal of which Houseguests made the cut. Just yesterday we heard from Julie Chen in an interview that even she didn't know the full cast yet after several seeming locks for the season tested positive for COVID-19 during the lockdown. Those HGs won't be part of the BB22 season and so alternates are taking their spot. This is all part of why we didn't get the cast list last week. Can't promise something you can't be sure to offer. From the leaks so far this cast should be overall amazing and a true treat for fans.
Gallery: Tour The Big Brother 22 House
Rumor has it, per @RBBQ, there will be a "LIVE Move-In Challenge," and if you recall back to BB7, the original All-Stars, that premiere brought a viewer vote to decide partially on which HGs would enter. Could we see a competition instead of a vote to see who gets a spot in the game? Seems risky for production to possibly lose a big name over a less popular one to a one-off comp, but you never know. Perhaps it'll be the early HOH comp to get the night and season rolling.
Whatever happens, we'll be here covering it live starting at 9PM ET so do not miss this! And yes, the Live Feeds start tonight too! Feeds on All Access will launch after the west coast premiere concludes and CBS says that'll all be around 11:30PM PT (2:30 AM ET… yikes!). Sign up now for the Free Trial of All Access, use promo code PLAY, and get a free month of Feeds while supporting us at the same time.

Try Live Feeds 1 MONTH Free! Promo Code PLAY. Sign-up now!
After tonight's episode the next show will be Sunday, Aug. 9th at 10/9c (nothing this Thursday) and then BB22 will hit its stride of regular schedule with Wed/Thur/Sun at 8/7c.
Ready for more? Download our Big Brother App, join us on Facebook & Twitter, then get our Email Updates. It's going to be a fun season and we'll keep you covered from start to finish.