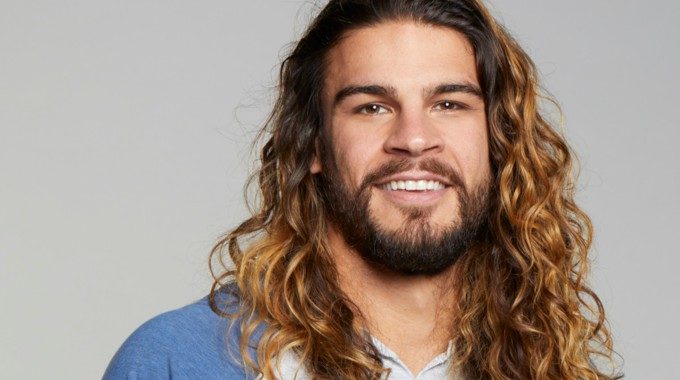 Jack Matthews has a life motto and that's "Keep it Simple." And it looks like from his bio, he really follows that. He probably has the shortest bio of any of the Big Brother 21 houseguests, but he plans to be honest play with integrity. Oh, and he can wiggle his ears. I think we are in for a treat with Jackson.
Jack Matthews
Age: 28
Hometown: Chicago, Illinois
Current City: Tampa, Florida
Occupation: Fitness Trainer
Gallery: Click thumbnails to see full-size view >>

Three adjectives that describe you: Honest, integrity and character.
Favorite Activities: CrossFit, photography and hanging with my dog Layla.
Do you have a strategy for winning the game: Be honest, have integrity and good character.
My life's motto is: "Keep it simple."
What would you take into the house and why:
My dog, Layla.
Camera
Music
Fun facts about yourself:
I can Snatch 275 Lbs. (Olympic Weightlifting jargon).
I can wiggle my ears.
I have pretty large hands for my height.
I like to sing. I think I'm good at it when I'm by myself.
I can walk on my hands for quite some time.


Try 1 Week Free! Only $5.99 per month thereafter. Sign-up now.