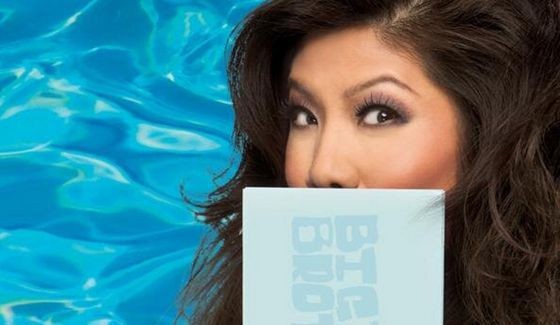 Update: It's official! The Celebrity Big Brother 3 cast has been released. Meet the 11 HGs now!
The wait is about over for the Celebrity Big Brother 3 cast as host Julie Chen Moonves took to Twitter today with a very revealing list of hints and clues at the upcoming CBB3 roster of Houseguests. While it seems we'll finally get the official list tonight during The Amazing Race (9-10PM ET/PT) it's always nice to play the guessing game in the meantime.
Here are Julie Chen's HGs clues ahead of tonight's official release. Watch Julie's video below. This list covers just eleven of the season's cast, but should be a great start to the list:
Celebrity Big Brother Cast Hints:
Former American basketball player tied to a reality TV family – Lamar Odom, right?
Gained fame in the 90s as part of the most famous and influential music groups in the world – Lance Bass? He's a huge BB fan.
A "famous housewife" – so one of the Real Housewives
Comedian from Saturday Night Live who has been "Staying Alive" – Tracy Morgan
Olympic bronze medalist ice skater
"Idol" and superfan known for dancing & singing on the Internet – Todrick Hall, I assume
Daughter of a famous rockstar who will "keep it very real" – Teddi Mellencamp
Pageant queen, model, actress, and reality TV star – Shanna Moakler
Actor who "knows a thing or two" about sitcoms – I'll make a leap with Jon Cryer. Or would they gamble on Sheen?
Top 15 UFC Women's Bantamweight fighter
An eye for fashion and will bring style
Okay, let's start figuring these out! Share your guesses below and see who we can come up with over the next few hours before CBS shares the formal reveal of the Celebrity Big Brother 3 cast list!
LOTS of HG hints for the cast reveal coming up later tonight. #BBCeleb #CBBUS3 https://t.co/3LaAdPfrw3

— Big Brother Network (@bigbrothernet) January 26, 2022