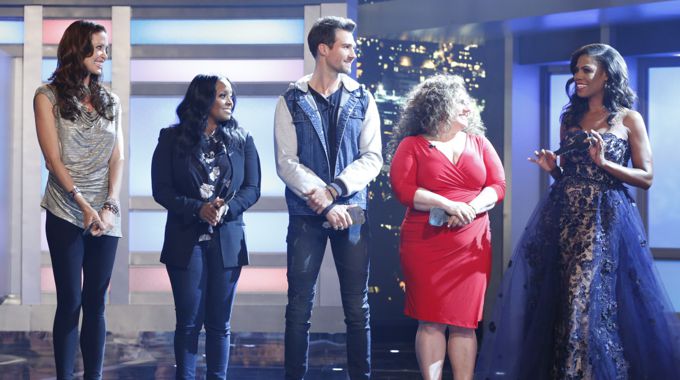 CBS kicks off the Celebrity Big Brother season tonight at 8/7c on CBS & CBS All Access with a one-hour premiere as our eleven celeb Houseguests move into the house and get this special season underway!
Julie Chen is there to greet the Houseguests before sending them on inside with another two-part arrival of the groups. First up we've got Metta World Peace, Ariadna Guiterrez, Ross Mathews, Brandi Glanville, and Mark McGrath. They'll head inside first, find their beds, and await the next batch. That second group offers up Omarosa, Marissa Jaret Winokur, James Maslow, Keshia Knight Pulliam, and Shannon Elizabeth. On in they go and the season is off to a start.
Don't miss tonight's premiere! Stream Big Brother live online with All Access. Get the Free Trial now!

Try Live Feeds 1 Week Free! Only $5.99 per month thereafter. Sign-up now.
Once everyone is in the door it's time for the introductions and champagne toasts. I wonder if anyone feels annoyed to have to introduce themselves? I know I wouldn't have known all of them!
Gallery: Houseguests Meet & Greet
We can't go very far without the first Head of Household of the season and what's a game of Big Brother if it doesn't start with HGs hanging on to something to see who wants HoH the most. Yep, here we go!
But first! There's a twist. One HG gets to win safety. They have to pick a number then Julie will open the envelope. The safety-award goes to… Omarosa. She's safe this week but also can't play in this comp.
HGs are hanging on strong when suddenly Paul, yes Paul Abrahamian, shows up and starts singing a song. Don't worry, it's just a cameo. Then he brings out Rachel Reilly who starts singing to Jodi and then we also see "Jody." Okay, that's kinda funny.
Gallery: Houseguests Compete For Head of Household
Marissa was the first to fall and soon they're dropping like flies. We're eventually down to James and Shannon… Shannon wins HoH! But wait, there's more.
Julie sends all the HGs back inside to pick up "celebrity gift bags." Julie reveals there's a twist inside set to change up that HoH role… It's the "recast" twist that lets the holder replace the HoH with someone else.
We don't get to find out just yet who gets what, but you can check our spoilers page to see what we have heard ended up happening with that and who is the new "recast" HoH.
Big Brother Live Feeds are set to launch tonight around 9PM PT (12AM ET). Grab your Free Trial now and be ready to watch! Then the second episode will follow on Thursday (8/7c) and we'll get our first live eviction on Friday (8/7c). The episodes will come fast so be sure to review the Celebrity Big Brother schedule so you don't miss any of the shows.


Want even more Big Brother spoilers, updates, and news? Download our Big Brother App, join us on Facebook & Twitter, and get our Email Updates for constant coverage all season.