Nominations are in for Week 2 with the Big Brother 19 spoilers here from the Feeds after the new HoH's plans were settled last night following some back and forth while the target remained the same.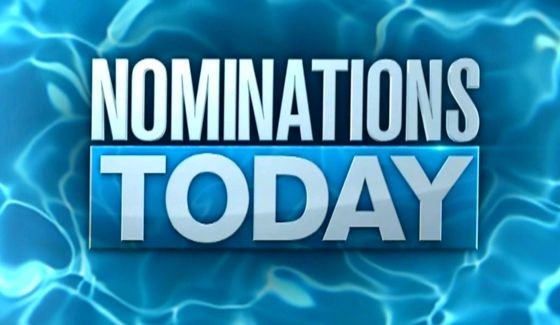 No surprises here. Things went as planned. You know who the target is and so does everyone else in the house. It was all just a matter of approach. Would Paul come on direct and let Cody have a chance at the Veto or flank his target? Here we go.
Big Brother 19 Week 2 Nominations:
Paul nominated: Alex and Josh
Ramses nominated himself per the "curse."
Alex and Josh both knew this was coming. Paul has promised both of these noms that they'll be saved if he wins the Veto, but he told Alex that only she was the pawn while Josh would be expendable.
Ramses also went ahead and applied his curse from last week. He's the third nom this week. Paul and gang pulled Ramses in to the Lounge and strongly told him to just throw the comp this week and not even try so they can be sure to renom Cody. See the problem might be if Ramses wins the Veto and saves himself then Paul won't get to renom anyone and Cody can't be evicted. Oh my, now that'd be crazy, but would Ramses be so crazy as to not even try for safety? Hmm.
Update: That didn't take long. Ramses already commented privately that he will not throw the comp.
Paul isn't letting Cody have any more chances at safety this week than he has to. Only way Cody is going to be playing is if his token is drawn on Saturday morning and even then Christmas can now cancel that out with her Temptation power. Of course even if Paul does get his way, well don't forget that it looks like a Battle Back is looming in the near future.
Good times ahead on the Feeds! Grab your Free Trial to watch the next week for free then keep it for $5.99/month. That's 20 cents a day for 24/7 access to Feeds content. Silly cheap.