Big Brother 2016 fall season may be arriving sooner than we expected according to a report from Reality Blurred suggesting CBS is actively casting for Big Brother with plans to debut the next season this fall.
Update: Confirmed. BBOTT will air online this fall. Only online through All Access.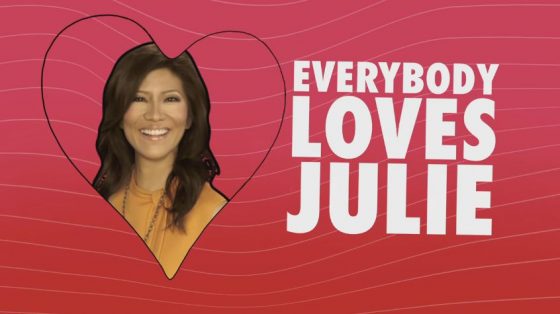 With the current season of Big Brother 18 set for a September 21, 2016 season finale a new season in the fall would leave little time to change gears before the arrival of a new set of Houseguests, but maybe it could be done.
Reality Blurred (RB) reports, "A person close to the casting process told me the show is casting now and will air mid-September, after this season concludes. No other details were available." A mid-Sept debut sounds very strange considering there'd be a near overlap of the seasons, so what's going on?
RB cites a Twitter account that just started putting out cattle calls for potential Houseguests, but he doesn't appear to be connected to Kassting Inc which has handled Big Brother casting for nearly the entire series. No details in those calls though for a deadline or when they'd need to be available.
We've only ever seen one season of Big Brother outside of its usual routine back during BB9 when the show was brought in to gap fill for the writers' strike. What about when CBS already has a full schedule? They've already got every night of the week full including Survivor 2016 starting on BB18's finale night.
So what if they take Big Brother off the CBS stage for a non-summer installment? Maybe they'll have it on CBS All Access which is already getting its own show with the new Star Trek series. Or maybe POP will host the fall series. I suppose there are non-center stages that could work.
There are so many questions that give me pause to the rumor of a Big Brother 19 season this fall. If the report had a winter season starting up after the new year with enough time to get a new house going and viewers rested and ready then it'd seem more plausible. But, maybe this is legit and we'll be waiting 6 straight months of Big Brother. Someone save me!
Update: I contacted CBS Interactive, the team who runs CBS All Access, and asked if they had plans for a fall season of BB possibly exclusively on All Access. The response I received was that they didn't have an answer. Well, that wasn't a flat out no or denial so who knows.
What do you think? Will Big Brother 19 arrive this fall or will we be back on our normal schedule next summer instead? Share your thoughts below.
Source: Reality Blurred