Nominations are in for Week 10 with Big Brother 18 spoilers from the Feeds after the overnight plans were made that could leave some fans surprised but instead a safer, likely smarter move was crafted and put in to action.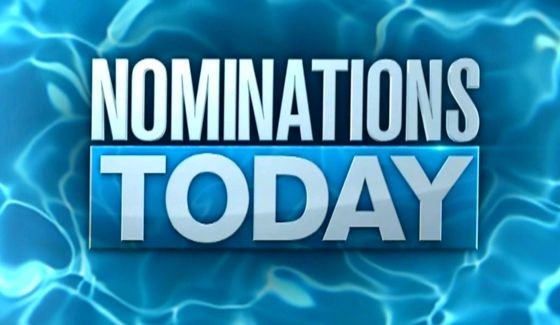 This afternoon we heard a new plan from the HoH that involved a little more sneakiness than what the original plan called for which was more of full on deal breaking.
Read on to find out which two Houseguests better get ready to play for that Veto comp on Saturday!
Big Brother 18 Week 10 Nominations:
Nicole nominated: Paul & Michelle
So Nicole's target is Michelle and Paul is in on this plan to get her out. Actually both Victor and Paul are in on this plan and that means Nicole & Corey are working with them to take out the other side. How long do you think this one will last?
Overnight the plan had been for Nicole to nominate James and Michelle but Nicole got worried that was too direct and if something went wrong she'd have fewer options to work with. That spawned the Paul/Michelle noms plan instead.
Nicole hopes Victor will win Veto tomorrow, if he gets to play and then if he saves Paul Nicole has a free path to renom James or Natalie. She wants to renom Natalie though which is no big surprise. So get ready for that potential drama on Saturday.
After the meeting Michelle retreated to the Have-Not room. James checked in on her and Michelle worried why Paul didn't act angry or surprised. James says that's probably because Paul was expecting it. They have no idea that Victor and Paul are now working with Nicole and Corey. We could have some real drama ahead this week!
What do you think of these noms? Turn on your Feeds right now to watch the fallout on the in-house cams!
Good times ahead on the Feeds! Grab your Free Trial to watch the next week for free then keep it for $5.99/month. That's 20 cents a day for 24/7 access to Feeds content. Silly cheap.