We've got our first Power of Veto competition results and Big Brother 18 spoilers of the season tonight hot off the Big Brother Live Feeds! Ready to find out who has the power and who could be seeing their game end this week.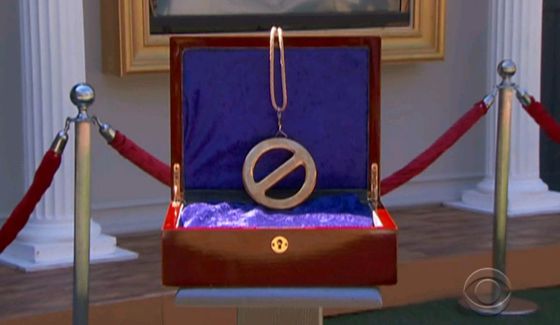 After Glenn's departure (read our eviction interview with Glenn) the game pressed on and put Nicole in the driver's seat along with Jozea and Paulie as her noms. Nicole was hoping having Paulie out there as a strong competitor would help her chances of getting Jozea out the door. So did it work?
Never miss a spoiler: Download our Big Brother App, join us on Facebook & Twitter, and get our Email Updates.
Big Brother 18 Spoilers: Week 1 Veto Competition Results:
Paul won the Power of Veto!
Players today were Nicole as HoH plus her noms Paulie and Jozea plus Paul, the extra nom from the "Big Brother Road Kill" twist competition, and then Da'Vonne and Corey who were drawn. Michelle hosted.
With Paul set to come down there will be a renom named and since Paul was the 3rd nom twist thingy then we'll see how that goes, but maybe the renom will be picked by the twist comp winner, Frank. From talks it sounds as if Bridgette is a likely renom choice.
That would put the week's final noms as Bridgette, Paulie, and Jozea with the target squarely on Jozea. He's going to need something big to keep him around and he might not know it yet, but he will soon enough.
What do you think of the PoV Comp results? What will happen at the ceremony? The Veto Ceremony will be coming up soon and we'll post spoilers when they happen.
Turn on your Live Feeds and enjoy the drama. Watch it all now live & uncensored.