Big Brother 17 wraps up next week but there's still two more rounds of voting for your favorite Big Brother Houseguest this season as we prepare for CBS's official "America's Favorite Player" poll.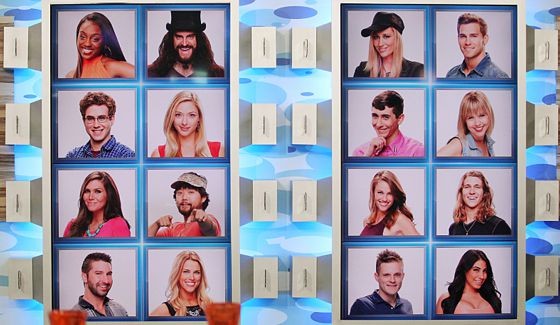 We finally saw a shuffle this past week in the top 5 bracket when Steve rose up to fourth just behind continued top rankers John, James, and Vanessa, respectively. Sadly for our other Houseguests who were still active this past week, the Austwins, they are still as unpopular as ever with our readers.
Yes, Austin, Liz, and Julia held tight in the bottom 7 with Liz staying at 12th while Austin and Julia flipped their spots as she fell to 13th and he came up to 11th. On the plus side, if you combined all three of their earned votes they'd get up to the Top 5, though they'd still be behind Steve's vote count.
Check out how all the HGs did in this past week's results and cast your vote in the Week 12 poll below.
Big Brother 17 – Popularity Results: Week 11 vs Week 10
John McGuire 45.6% (+0)
James Huling 38.90% (+0)
Vanessa Rousso 4.5% (+0)
Steve Moses 2.6% (+2)
Shelli Poole 1.3% (-1)
Clay Honeycutt 1.1% (+1)
Meg Maley 1% (-2)
Jason Roy 0.99% (+1)
Jackie Ibarra 0.78% (-1)
Becky Burgess 0.75% (+0)
Austin Matelson 0.72% (+2)
Liz Nolan 0.66% (+0)
Julia Nolan 0.45% (-2)
Da'Vonne Rogers 0.35% (-1)
Audrey Middleton 0.13% (+1)
Jeff Weldon 0.1% (+1)
Jace Agolli 0.06% (-2)