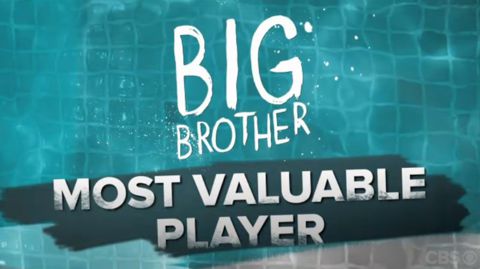 CBS has just announced one of the "Big Brother 15" twists for this season with even more details. Earlier this week we heard Julie Chen tell viewers America would have more influence than ever on the game. Now we know what that influence will be.
Starting June 20th, the audience will cast weekly votes online for the HG they think is playing the best game that week. The winner of the public vote will become the "Big Brother MVP" of the week and receive a special power which has yet to be defined.
With the voting starting tomorrow (Thursday) that means you'll have to base your first round of voting on just the preseason interviews and initial impressions of who deserves your support. Our Big Brother 15 cast interviews will help you do just that.
Once the season gets rolling you'll be able to vote based on gameplay and that's where the "no floater summer" twist comes in to play.
"The Big Brother MVP will force the houseguests to rethink their strategies. With America rewarding good game play, it doesn't pay to be a floater this summer," said Allison Grodner and Rich Meehan, Executive Producers of BIG BROTHER.
What do you think of production's plan? It's hard to say without knowing what the MVP position earns the HG and it's also impossible to say viewers will vote for the best game play. We'll be able to vote based on whatever criteria we want, but that's okay.
I already know who I'll be voting to support ahead of the Big Brother 15 premiere next week on June 26th and soon you'll be able to as well. Get ready!
Source: CBS