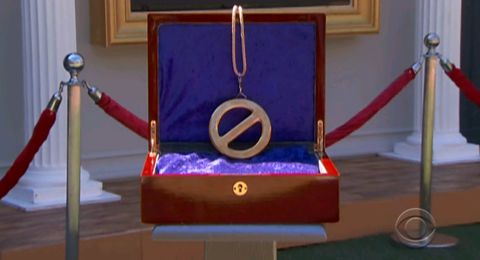 The latest Big Brother 15 Power of Veto competition is over and we have the spoiler results for you. After this morning's shocking reveal of the MVP nomination thanks to America's votes (and Judd's nomination picks) we were anxious to find out if that would all be undone with a renom or if we'd see the same three faces on Thursday night.
Be sure to join us on Facebook and Twitter for mini-updates through the day.
Read on to find out who won and what that could mean for the game this week.
Big Brother 15 Spoilers: Week 4 Veto Competition Results: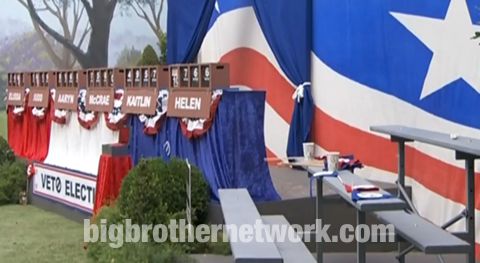 Elissa won the Power of Veto
Since Elissa was America's MVP nom she will be replaced by the next down the list. That should be exciting to see what happens.
Playing in today's comp were Aaryn & Kaitlin as HoH's noms, Judd as HoH, and Elissa as the MVP nom. Also playing were Helen & McCrae who were either picked or drawn from the box. Andy hosted the competition.

Here are the punishments & rewards according to what we're hearing on the Feeds. During the competition Judd earned a punishment of solitary confinement. McCrae won $5,000. Elissa can't play in next week's Veto comp.
What do you think of the PoV Comp results? Should it be used at the ceremony? The Veto Ceremony will be held on Monday afternoon. We'll post spoilers when they happen.
Jump on the live feeds and enjoy the drama. Watch it all now live & uncensored.