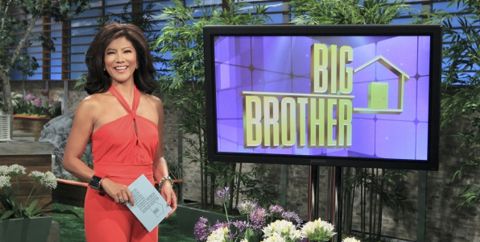 Tonight on Big Brother 14 (8/7c) the drama will continue but likely not as we've been seeing on the Live Feeds this week. We'll be treated to the fall-out from this week's nominations by Danielle, the new HoH. You'll also see all of the Veto competition and ceremony events, but we've got those Big Brother 14 spoilers ready for you now.
Now that the judges are in the game everyone is playing a role and we'll see how the newbies finally wake up to the danger of the coaches. Ironically, that warning doesn't come from other newbies but rather by another coach. This was very entertaining and interesting to watch play out on the Feeds over the weekend. Now we'll have to see how CBS presents their edited side of the tale.
It's been a wild and crazy week inside the house with some amazing blindsides and straight up lying, lying, lying sessions going on in the house and unless you've been keeping up with us or the Live Feeds then you've been missing the real action. Go ahead and try the Big Brother Feeds for free then keep it for just 50 cents a day.
Have I mentioned how incredibly brave and daring Danielle the Cowardly Lion is? She'll practically stand up to anyone as long as she doesn't really have to do it and can completely lie about it later. Danielle may have fully lost it, but it's fun to watch.
Check back in tonight to discuss the show live with other fans and read our recap of tonight's Big Brother episode. Don't forget to join us on Facebook and Twitter.