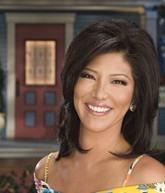 Big Brother 13
might not be until the
summer of 2011
but if you're outgoing enough to want to be on the next season then don't wait! Apply now for
Big Brother 13
to enter the
BB13
house when its doors open again in July 2011.
Update: Kassting Inc. says 4/29/11 is the deadline to receive applications! Get to the Post Office and overnight those things if you haven't already!
Check the Big Brother 13 eligibility requirements first. Then fill out the Big Brother 13 application.
Stay ahead of Big Brother 13 with the latest news and updates! Sign-up for the free Big Brother email updates, join us on Facebook, follow us on Twitter, and grab the free Big Brother Toolbar. Can't wait for next season!
Full application instructions for Big Brother 13 below the break:
BIG BROTHER 13 APPLICATION INSTRUCTIONS:

Applications MUST be written clearly or typed and MUST be accompanied by a videotape. The videotape must meet the following restrictions:
1) Length: Maximum length is two (2) minutes. Anything over two minutes will not be considered.
2) Format: We will accept all formats with the exception of Hi-8, 8MM and Beta (VHS, mini DV, DVD are all welcome).
3) Content: Tell us who you are and why you would make the ultimate housemate on Big Brother. Be creative!
4) Deadline: March 19, 2011, subject to change without notice. April 29, 2011 is the new deadline.

All materials you send us (including videotape and photos) will be retained by Producers and become the property of the Producers and will not be returned to you whether or not you are selected as a participant. Any expenses you incur during the application process including postage, shipping and materials preparation (videotape, photos, etc.) are your sole responsibility. Producers will not reimburse you for these expenses. Only one entry per person is allowed. All decisions of the Producers are final and absolute and not subject to inquiry.

Applications will only be considered if they are complete. Complete applications consist of the following:
1) Completed Application Form
2) Two-minute videotape labeled clearly with your name and city/region number.
3) Two color photographs of yourself, each clearly labeled on the back with your name and city/region number. One must be a close-up of your face, the other must be a full-length photo of your entire (clothed) body. Polaroids are acceptable as long as we can clearly see you.
4) Identification – Attach a copy of your driver's license, in addition to a social security card, passport or birth certificate.

Send your application and videotape submission to the following address:
Big Brother (Region #___)
P.O. Box 520
11271 Ventura Blvd
Studio City, CA 91604

In parenthesis after "Big Brother" on the mailing label, print the region number of the city located closest to your home:
1. Los Angeles, CA
2. Charleston, SC
3. New York, NY
4. Dallas, TX
5. Cincinnati, OH
6. Tampa, FL
7. San Francisco, CA
8. Nashville, TN
9. Chicago, IL
10. New Orleans, LA
11. Atlanta, GA
12. Denver, CO
13. Louisville, KY
14. Boston, MA
15. Phoenix, AZ

Unfortunately, we will not be able verify that we have received your application. If you like, you may wish to send your application package via an expedited courier (such as Fed Ex or UPS). They will provide a tracking number that you can use to verify the receipt of your package. Producers are not responsible for lost applications.

If you are selected for an interview, you will be advised so by the Producers shortly before the interview is scheduled. If you are selected to participate in the final selection process, you will be so advised by the Producers shortly before the final selection process is scheduled.

Producers reserve the right to change the terms of the application and the production schedule at anytime. Producers reserve the right to change the eligibility requirements and any other application rules in its sole discretion at any time with or without notice on a specific, case-by-case basis or across the entire applicant pool. Producers also reserve the right to not hold any participant applicant interviews, or to modify the manner in which it conducts participant applicant interviews, or to not produce the program Big Brother at all.
Couple of highlights to keep in mind: you must be 21 years of age at the time of application and you must be a US citizen living here in the States.
Best of luck to anyone who applies and let us know if you do!