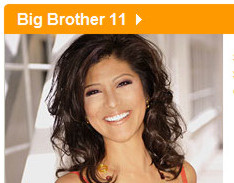 It all comes down to the big finale. Tonight on Big Brother 11 Round 3 of the Final HoH competition will play out live starting at 9PM EST for the 2-hour Finale as Kevin, the winner of Round 1, takes on Jordan, the winner of Round 2. Since Natalie wasn't able to raise her "win" count to 2 this season she'll be taking in tonight's events from the sidelines.
Regardless of who wins the last round tonight the really big question is who gets evicted and who moves on to the Final 2! I know Kevin has been telling us via the Diary Room that he really wants to kick Natalie to the curb but I honestly don't believe him.
If Jordan wants a shot at the money I believe she'll need to lock down this last battle and despite her track record I think she could do it. A Kevin Vs. Jordan finale face-off could be close, but I think Natalie would lose to either of the other two. What do you think? Share your thoughts in the comments below!
Update: Janet has a great post in the Diary Room this morning discussing Kevin's reveal last night to Natalie that he has no intention of taking her to the Final 2. Natalie definitely didn't take that well at all. Will Kevin stick to this plan?!
Update 2: Don't miss KillerK's analysis of what to expect tonight on the Finale!
What's that? You don't have the free Big Brother Toolbar?? Get it now and stay connected with the latest news and discussions. It's free, fun, & easy:


Stay connected to Big Brother 11 with free updates by Email, RSS, and Twitter.