September 13, 2011
|
Well, faithful readers, the Big Brother season is almost over and while we'll continue to provide coverage for the upcoming Big Brother 14 season and application & casting process things are going to really slow down here after the finale. Be sure to join us on Facebook, Twitter, and by email for BB14 casting and earlybird pre-season alerts.
Thank you so much for making this our biggest season ever. Traffic on the site was through the roof this summer thanks to you visiting us all the time and sharing us with your friends. Your visits and Live Feeds sign-ups through our banners and links are what keep us up and running. We greatly appreciate all your support!
We're sorry to see the summer come to a close, but next season is never far away. Luckily, there's a whole new batch of reality shows getting ready to start back up (or even just premiere) so if you've enjoyed our coverage here and have thought about checking out these shows then we'll have you covered!
Survivor 2011 South Pacific premieres 9/14
Join us at Survivor Fandom
Like us on Facebook
Follow us on Twitter
Survivor updates by email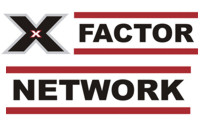 X Factor USA premieres 9/22 on FOX
Join us at X Factor Network
Like us on Facebook
Follow us on Twitter
X Factor updates by email

American Idol 2012 premieres in January
Join us at American Idol Net
Like us on Facebook
Follow us on Twitter
American Idol updates by email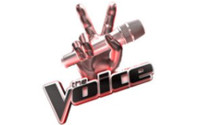 The Voice 2012 premieres in February
Join us at The Voice Fandom
Like us on Facebook
Follow us on Twitter
X Factor updates by email
Are you ready to keep the fun going all year? We are and will see you there!
Subscribe to Big Brother 16 spoilers on Facebook, Twitter, Email, RSS, & by App
Commenting Rules:
Keep the conversation civil and on topic. If your comment does not add to the conversation, it will be removed. Debate intelligently. Insulting the author, Big Brother Network, or other commentators will result in comment removal and possible ban. Any comments with links or flagged words will go into moderation before approval. Anything we deem as spam will not be approved. Comments left in ALL-CAPS will be deleted regardless of content.